The US and EU need to continue imposing sanctions on Moscow to promote the implementation of the Minsk agreement, said NATO Secretary General Jens Stoltenberg on Friday, marking the two-year anniversary of Russia's annexation of the Crimean Peninsula.
"Two years after Russia's illegal annexation of Crimea, it's important that sanctions continue," Stoltenberg said at the Brussels Forum held by the non-partisan German Marshall Fund think-tank.
"The strengthening of NATO's collective defense is a response to what Russia did in Crimea and eastern Ukraine," Stoltenberg added.
In 2014, an armed separatist insurgency erupted in eastern Ukraine following pro-democracy protests in the capital Kyiv that led to the overthrow of Kremlin-backed President Viktor Yanukovych.
Russia's military intervention in the peninsula and consequent annexation via an internationally-condemned referendum inflamed pro-Russia civil unrest in Ukraine's eastern regions.
The conflict prompted a humanitarian crisis, internally displacing nearly one million people and directly affecting over 500,000 children, according to UN figures.
The US and EU, along with other allied countries, responded to Moscow's move by imposing sanctions on Russian officials, companies and goods.
US Senator Jeanne Shaheen, also in attendance at the Brussels Forum, said it was crucial that states and institutions not allow sanctions to lapse in order to maintain pressure on Russia to implement the Minsk agreement, including Washington.
Moscow has been accused of supporting the pro-Russia rebels in eastern Ukraine, an allegation that the Kremlin denies.
Meanwhile, Putin visited Russian-administered regions of Crimea on Friday to mark the anniversary.
The trip was made to "inspect the construction of the bridge across the Kerch Strait at Tuzla Island and to hold a working meeting on the socioeconomic development of Crimea and Sevatopol," according to the president's office.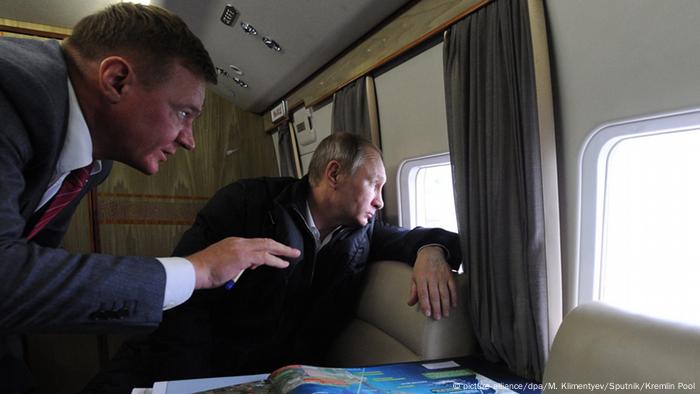 Putin has defended the annexation, saying it was the will of Crimeans following the referendum