Turkey's government on Monday suspended the mayors of Diyarbakir, Mardin and Van over alleged links to the banned Kurdistan Workers' Party (PKK).
The PKK seeks greater cultural, linguistic and political rights for Kurdish people, having abandoned calls for an independent Kurdish state over a decade ago. Many Western countries — including Germany — and the European Union consider the PKK to be a terrorist group.
All three suspended mayors are members of the pro-Kurdish Peoples' Democratic Party (HDP) and were elected in mayoral elections in March.
Read more: Death and destruction in Diyarbakir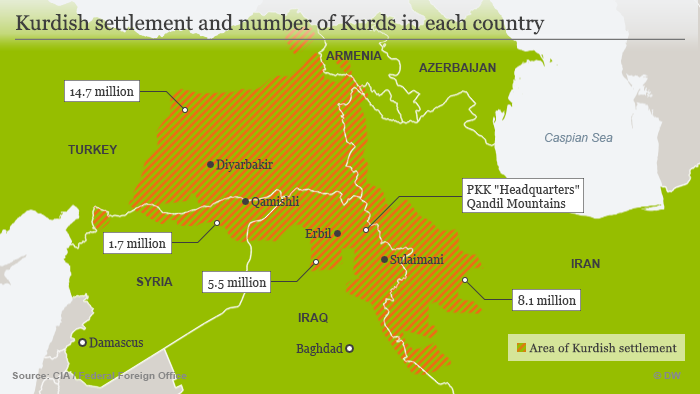 Water canon deployed
The country's interior ministry said the mayors were being investigated for "spreading propaganda" or being a member of a terrorist organization, and would be replaced by the centrally-appointed governors of their provinces.
The mayors' dismissals drew widespread criticism, including from Ekrem Imamoglu, the newly elected mayor of Istanbul, who said on Twitter: "Ignoring the will of the people is unacceptable."
Police deployed water canon to disperse hundreds of protesters gathered outside Diyarbakir's municipality to denounce the action against the mayors.
Read more: Kurds in Germany: Fear is in the air
2016 crackdown
The actions echo a similar crackdown in 2016 when a Turkish court arrested the co-mayors of Diyarbakir. Gulen Kisanak and Firat Anli were accused of giving speeches sympathetic to the PKK two years earlier. Police were forced to use rubber pellets to break up several hundred protesters who rallied against the arrest of the two local politicians.
The government accuses HDP politicians of links to the PKK, and Turkish President Recep Tayyip Erdogan regularly brands them terrorists and traitors.
The HDP insists it advocates Kurdish rights and democracy through legal, political means.
Separately, police on Monday also detained 418 people suspected of links to the PKK in separate operations in 29 provinces, Turkey's state-run Anadolu Agency reported.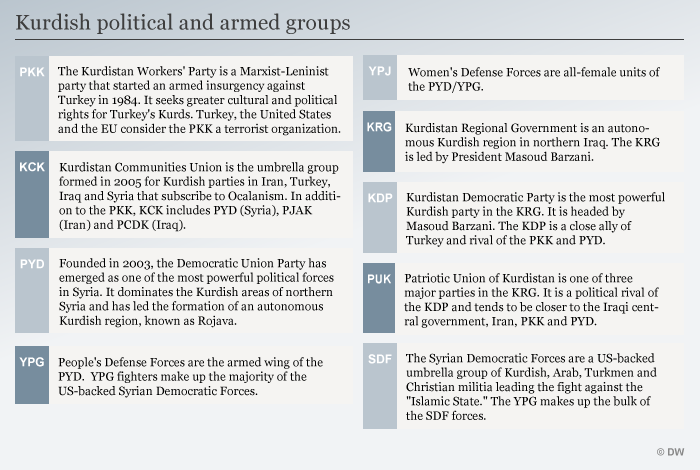 kw/rc (AP, AFP)
Read more: Turkey sacks thousands of police officers, soldiers over 'national security' concerns
DW sends out a daily selection of the day's news and features. Sign up here.