A 64-year-old monk, whose name has not been disclosed, set himself on fire during a Saturday protest rally calling for the ouster of the country's impeached President Park Geun-hye.
The monk suffered third-degree burns and was in a critical condition, an official from the Seoul National University Hospital told The Associated Press on condition of anonymity.
In his notebook, the man urged South Korean authorities to arrest Park for committing "treason" over her government's 2015 agreement with Japan that sought to settle a long-standing bilateral dispute regarding the so-called "comfort women." These women were forced into sexual slavery by the Japanese military during World War II.
Under the agreement, Tokyo pledged to fund a Seoul-based organization set up to support the "comfort women." In exchange, Park's government promised to refrain from criticizing Japan over the issue and try to remove a bronze statue representing sex slaves in front of the Japanese Embassy in the South Korean capital.
The 2015 deal was heavily criticized by many South Koreans because it was reached without the approval of the women involved. At the time of the agreement, South Korean authorities said there were 46 surviving wartime sex slaves.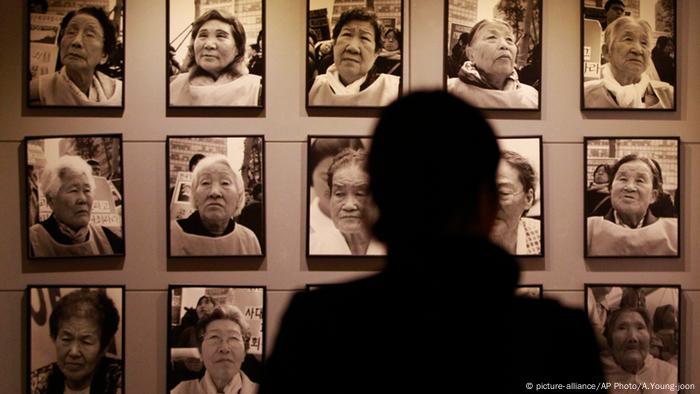 At the time of the agreement, South Korean authorities said there were 46 surviving wartime sex slaves
Japanese anger
On Friday, Japanese Prime Minister Shinzo Abe reacted angrily over the placement of another sex slave statue in the city of Busan by recalling his country's ambassador to South Korea and suspending trade talks.
"It has been mutually confirmed that this is a final and irreversible agreement. Japan sincerely fulfilled its obligation," Abe said, referring to the 2015 deal.
"Next, I think South Korea must firmly show its sincerity," he added.
Some 200,000 women and girls were forced into prostitution by the Imperial Japanese Army both before and throughout World War II. More than half of them were from Korea, which was occupied by Japan from 1910 to 1945.
The Japanese government has long denied direct involvement in systematic sexual slavery, and both Prime Minister Abe and Defense Minister Tomomi Inada have insisted the women were prostitutes, despite the testimony of prominent victims like Indonesian-born Australian Jan Ruff O'Herne.
shs/sms (AP, AFP)