Saudi Arabia's King Salman (above left) has announced a shake-up of top military and ministerial posts.
The key post of military chief of staff and other defense officials were replaced, in the midst of a stalemate in the war in Yemen.
The kingdom did not elaborate on the reasons behind the shake-up or provide further details on how it would be "developing" its defense ministry.
Monday's changes are being seen as an attempt to promote younger officials in a country where more than 50 percent of the population is estimated to be under the age of 25.
Salman appointed First Lieutenant General Fayyad bin Hamed al-Ruwayli as his new chief of staff, and put new leaders in charge of the country's air force and ground troops.
The king also appointed several new deputy ministers, one of them a woman — a very rare move in the patriarchal, ultra-conservative kingdom. Tamadur bint Youssef al-Ramah will serve as deputy minister of labor. The country first appointed a female deputy minister in 2009.
Additionally, Salman Prince Turki bin Talal has been named as deputy governor of the southern Assir Province.
Turki bin Talal is the brother of billionaire Prince Al-Waleed bin Talal, who was among the royals, ministers and tycoons detained in an unprecedented crackdown on what the government called elite corruption.
Read more: Saudi Arabia: Has the Ritz-Carlton corruption crackdown achieved its goals?
'New blood'
King Salman also named three new deputy governors from the descendants of the king's brothers, a move calculated to placate branches of the family that may have felt passed over after his accession in 2015.
Saudi state television said the king was "pumping young blood" into the government.
The popularity of the 32-year-old Crown Prince Mohammed bin Salman has prompted a push for young people to be involved in the government.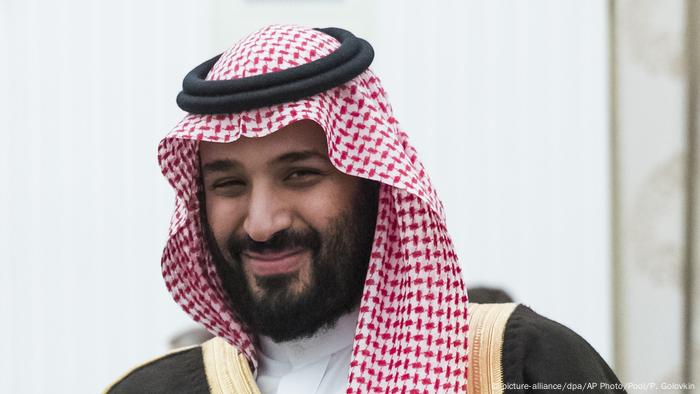 Improved international relations
Analysts believe the reshuffle may also be an attempt to improve relations with Western nations.
On Tuesday, it was announced that Crown Prince Mohammed bin Salman is to visit Britain on March 7 for talks with Prime Minister Theresa May. They are to discuss issues including extremism and
societal reform, May's spokesman said.
"The visit will usher in a new era in bilateral relations focused on a partnership that delivers wide-ranging benefits for both the United Kingdom and the Kingdom of Saudi Arabia," May's spokesman said.
"The goal of the shakeup is to develop the Saudi military forces and inject new blood into the forces. There have been differences in opinion between Saudi Arabia and some Western nations such as Germany regarding Saudi military abuses in Yemen," Majed al-Qaisi, an Iraqi retired brigadier general, told DW.
"Ben Salman wishes to open up a new dialogue with these international allies," he added.
The crown prince has introduced a sweeping reform strategy for the country called Vision 2030, an effort to diversify the country's economy away from oil and to encourage more foreign investment.
es,jcg/jm (Reuters, dpa)
Every evening at 1830 UTC, DW editors send out a selection of the day's hard news and quality feature journalism. You can sign up to receive it directly here.