Germany's "Süddeutsche Zeitung" daily reported on Friday that last year 13 percent of registered refugees never went to their planned shelter, equating to more than 130,000 people.
The newspaper based its report on a response from the federal Interior Ministry, requested by Germany's Left Party. The ministry listed possible reasons for the refugees' disappearance as asylum seekers continuing their journey to other countries or illegal activities.
According to the ministry, Germany is even less successful in sending refugees back to the EU state responsible for them. German authorities made a request to a European partner to take back refugees for only one in every ten applicants. In 2014, this was the case in every five refugees.
Under the Dublin Regulation, the state responsible for an asylum seeker is the country in which the person first set foot on EU soil. This system is set for an overhaul in the coming months, however, as it has proved unworkable. Figures last month showed Greece saw 21 times more migrants arrive on its shores than in January 2015.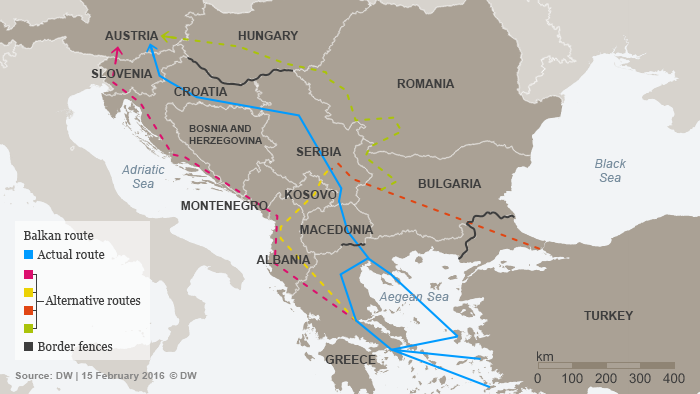 Head of Germany's Federal Office for Migration (BAMF), Frank-Jürgen Weise, also said on Thursday in Berlin that there are currently up to 400,000 people in the country whose identities are unknown to authorities.
Asylum Package II
The report on Friday came just a day after the Germany's parliament - the Bundestag - passed a package of tighter new laws on asylum.
The package, which will go to the German upper house, or Bundesrat, on Friday for a final vote, aims to help Germany cope with the massive influx of refugees, mostly from the Middle East and Africa, who have come to the country in recent months.
The legislation aims to speed up asylum procedures, making it easier to deport migrants whose claim to asylum has not been recognized by the German state.
The bill has received harsh criticism, however, due to a measure which will see asylum-seekers having to wait two years before they can have family members join them in Germany.
In 2015, Germany took in 1.1 million asylum-seekers, with many more expected to arrive in the coming years.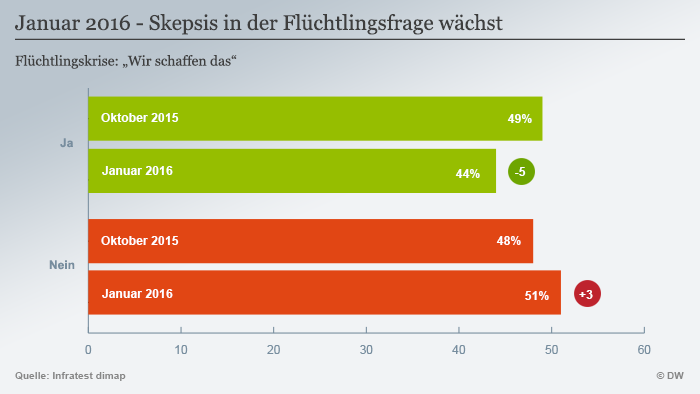 ksb/jr (Reuters, dpa)