European aerospace giant Airbus announced late Wednesday that it had informed authorities in Munich about potential wrongdoing in two bids for German defense procurement contracts.
The company said it "Self-declared to German authorities potential wrongdoings by several employees with respect to certain customer documents relating to two future German procurement projects in the program line Communications, Intelligence and Security."
A spokeswoman for the public prosecutor's office told the Munich-based Süddeutsche Zeitung that several Airbus employees were under investigation. Airbus fired roughly 20 employees on Tuesday, reported German daily Bild.
"The company is fully cooperating with relevant authorities to resolve the matter," Airbus said in a statement.
The German Defense Ministry said it was aware of the case and that disciplinary action was taken against a member of the Bundeswehr, Germany's armed forces.
Read more: German military lacks equipment and recruits, says damning report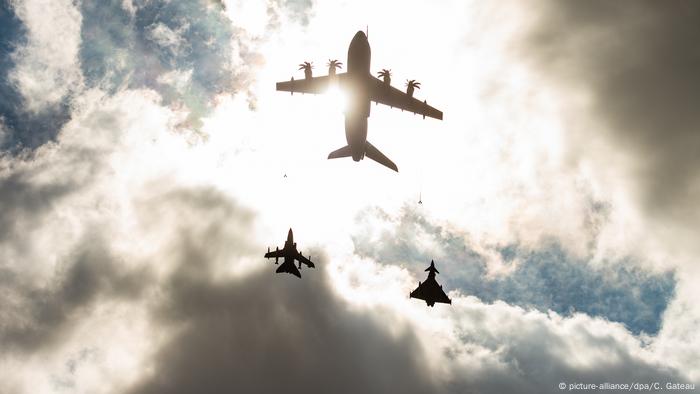 Reports suggest that one of the procurement contracts may have dealt with a communication system
Many setbacks for Bundeswehr
It is unclear how Airbus employees gained possession of the classified Bundeswehr documents and whether they were used to strengthen the company's bids on two military procurement contracts. Such action would be against acquisition rules and likely unlawful.
The debacle is the latest in a series of setbacks for the Bundeswehr over the past year. Last month, it grounded its fleet of 53 Airbus Tiger attack helicopters due to technical faults. In June, two pilots were killed when their fighter jets collided. A week later, a Bundeswehr helicopter crashed, killing both pilots on board.
Some politicians have called for major boosts to defense spending, saying the Bundeswehr needs to modernize its arsenal of aging military hardware to prevent such incidents.
Read more: German Air Force short on pilots, not planes
Every evening, DW's editors send out a selection of the day's hard news and quality feature journalism. You can sign up to receive it directly here.
ls/sms (dpa, AFP)