The German government is not distancing itself from the Bundestag resolution on Armenia. That's the big news of the day in Berlin, as announced, unequivocally, by a government spokesman. Good! one thinks in relief – but also: Shouldn't we be able to take that for granted? Isn't it the case that the German government can speak out at any time and on any subject in whatever way the people's elected representatives think is right?
Yes, that is the case. Of course the German government isn't entitled to call into question decisions made by another constitutional body. Anything else would be constitutionally dubious. Good that we've cleared that up. How strange that it was necessary to do so.
Distancing from alleged distancing
So how was it possible for the political controversy of the day even to arise? A news magazine reported that the German government intended to distance itself from the resolution passed by the lower house of the German parliament classifying the massacre of Armenians in the Ottoman Empire more than 100 years ago as a genocide. Fierce criticism swiftly followed from opposition politicians: For the government to distance itself like this was cowardly kowtowing before the Turkish president, Recep Tayyip Erdogan. All morning, politicians were busily distancing themselves from the alleged distancing. A peculiar spectacle.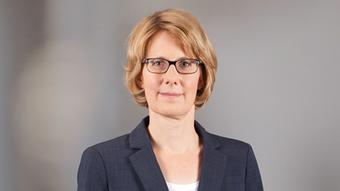 DW's Nina Werkhäuser
Everyone in political Berlin knows that the Armenian resolution has deeply displeased the Turkish government, and that bilateral relations are strained as a result. Erdogan and his government are keeping constant pressure on Germany over it. Ankara is berating German parliamentarians of Turkish origin, accusing them of treachery. Why? Because of the Armenia resolution. German parliamentarians have been prevented from visiting Bundeswehr soldiers at the NATO base in Incirlik, Turkey. Why? Because of the Armenia resolution. And the German government has already had cause for concern that the refugee agreement with Turkey might collapse – because of the same controversial resolution, which the Bundestag passed in June.
'Not legally binding'
So did the German government really consider responding to this poisonous foreign policy from Ankara by making a placatory gesture? Is that why the government spokesman specifically emphasized that any Bundestag resolution – therefore also including this one – was "not legally binding," another thing that is surely self-evident? Perhaps this comment was intended as a signal to Ankara.
In any case, there was something else of note in the government statement. The foreign office indicated that German parliamentarians would soon be visiting the Bundeswehr in Incirlik. Turkey has been blocking this up to now. There was also mention of political visits between Germany and Turkey being "revived," which was a positive thing.
This is perplexing. How exactly have these advances been made, and what price has been paid for them? So far, amid the day's confusion, there has been no clear answer to these questions. The fact they immediately spring to mind is just another indication of how complicated Germany's dealings with Turkey currently are.
Would you like to add your comments? You can do so below. The thread stays open for 24 hours after publication.