The latest Brexit-related sticking point is Gibraltar, a peninsula of around just six square kilometers (2.3 square miles) on Spain's southern coast. It is home to some 30,000 people, about 200 wild apes, and has been under British control since 1704. Sovereignty over the peninsula was officially ceded by Spain to Britain by the Peace of Utrecht in 1713.
Spain, however, insists Gibraltar is Spanish territory. Prime Minister Pedro Sanchez on Thursday said on Twitter that his government would always defend Spain's interests, and veto any Brexit deal unless an agreement is reached over the contested peninsula.
Sanchez does have a point. The future arrangement for the border between Northern Ireland and the Republic of Ireland is a prominent issue in ongoing Brexit talks and the deadline for reaching a final agreement has been postponed to 2020.
Yet, the border between the British peninsula of Gibraltar and Spain has not featured in the Brexit talks, and nobody knows what will happen to the 10,000 Spanish workers who commute to Gibraltar every day when Britain leaves the EU.
Could the border be closed?
At the same time, it is grotesque that a disagreement over this small peninsula could yet scupper attempts to enable a halfway decent UK exit from the EU. Sanchez should be aware that failing to agree a comprehensive Brexit deal would also have unpredictable consequences for Gibraltar.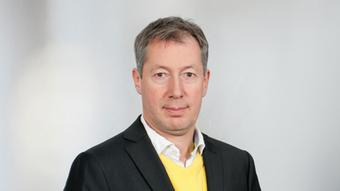 DW's Martin Muno
It is possible that the border between the British peninsula and the Spanish mainland could be temporarily closed, like between 1969 and 1985. It is one of the reasons the vast majority of Gibraltar residents voted in favor of Britain remaining in the EU.
The dispute over Gibraltar also highlights just how anachronistic Gibraltar's status is. Since 2002, Gibraltar, and other former colonies, have been called British Overseas Territories, rather than British Dependent Territories. The name sounds more modern perhaps and certainly better than the word colony, but that is what Gibraltar still effectively is.
Gibraltar wants to stay British
Its residents are overwhelmingly in favor of remaining part of the UK. In two separate referendums in 1967 and 2002, almost 100 percent of voters endorsed the political status quo.
So, Spain would be well advised not to complain too loudly about British colonialism, especially as it, too, maintains two de facto colonies just across the Mediterranean Sea, Ceuta and Mellila,which Spain certainly isn't considering ceding control over either.
The madness that is Brexit
The fight over Gibraltar illustrates the utter madness that is Brexit – irrespective of all the bureaucratic efforts being made to achieve a workable split. Leaders attending the upcoming EU summit on Sunday will wave through a Brexit plan that simply postpones reaching a final agreement on numerous contentious issues.
It is also unclear if the UK parliament will approve the deal, which means the worst-case scenario, a no-deal Brexit, is very much still on the cards. Brexiteers like former Foreign Secretary Boris Johnson will not have to worry, thanks to a generous pension. But ordinary people living near borders between Britain and the EU could face a devastating future.