While the world has its eyes on Washington, where Donald Trump will be sworn in as the new US president on Friday, there are new developments in the Syrian war. On Wednesday, Russian military officials reported the first joint Russian-Turkish mission against the terrorist organization "Islamic State" (IS). They said that nine Russian and Turkish fighter jets had taken part in an operation in the Syrian province of Aleppo.
The news is remarkable in many ways. To begin with, this is the first military cooperation between Russia and Turkey, two countries which were embroiled in a dispute only a year ago after the Turkish military shot down a Russian fighter jet in late 2015. "That is quite a feat," Alexander Golz, a Russian military expert, told DW. "You have to remember that they went from a direct confrontation in Syria to a military cooperation."
Furthermore, it is the first Russian cooperation with a NATO member in recent history - now, of all times, when NATO is expanding its presence throughout Eastern Europe to keep Russia out.
Russian politicians: strategic cooperation
In Russia, the joint strike of Russian and Turkish fighter jets has been praised as a great success.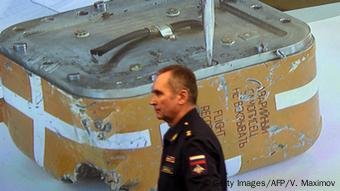 Tensions soared between Moscow and Ankara when Turkish forces shot down a Russian military jet
"This is a not a one-time mission but a strategic military cooperation," said Franz Klintsevich, the first deputy chairman of the defense and security committee of Russian parliament's upper house, to the news agency "Interfax."
Turkey is doing exactly what the US-led anti-IS coalition has refused to do: fighting hand-in-hand with Russia against IS. That is the key message Russian President Vladimir Putin keeps directing at the West. Klintsevich hopes that the two countries can set an example.
"If Russia and Turkey are able to overcome differences when faced with a mutual enemy, why cannot other countries do so as well?" he asked.
The basis for talks in Astana
Military expert Golz believes that Russia in particular is showcasing the joint military action with Turkey to improve its image as a country fighting against IS. Until now, the West has had doubts about this. Furthermore, Moscow is creating a foundation for negotiations in Astana. On January 23, representatives from Russia, Turkey, Iran, the Syrian government and the Syrian opposition are slated to meet in the Kazakh capital to discuss a ceasefire. Golz, however, believes that the Turkish-Russian alliance has its limits.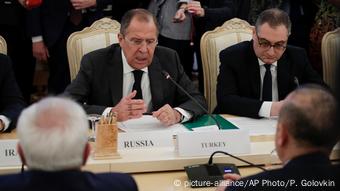 Russia and Turkey will oversee Syrian peace talks in Kazakhstan
"The declared aims in Syria differ, especially with regard to President Bashar al-Assad," said the Russia expert.
Moscow supports the Syrian leader; Ankara demands his resignation.
In an interview with DW, Turkish military expert Can Kasapoglu noted the differing views on Syrian leadership. The reason for Ankara's involvement in the Russian operation ensues from differences of opinion within the US-led coalition against IS and insufficient support for Turkey in its fight against terror in neighboring Syria, he said. The joint Turkish-Russian air strikes are important because "they exert additional pressure on IS."
"On a strategic level, the Turkish-Russian cooperation opens a page in the Syrian civil war," said Kasapoglu. "A perspective like that could be very helpful, especially now, just before the talks in Astana."
Is Moscow preparing a ground offensive?
Is Russia planning to expand its military operations in Syria? Will Putin give Trump a reason to ease the sanctions imposed for Russian activities in Ukraine? After all, the Russia-Turkey mission in Syria only began a few days after the US election winner Trump spoke of loosening sanctions against Russia in the context of fighting against terror.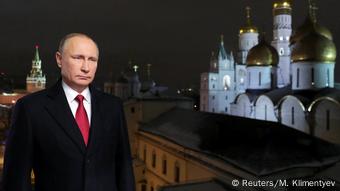 Is Putin planning an expanded offensive in Syria?
A few days ago, the defense ministry in Moscow announced that it would reduce the Russian military presence in the region. Russia's only aircraft carrier, "Admiral Kuznetsov," is already leaving the Mediterranean. Yet a ground offensive still cannot be ruled out. At the beginning of 2016, Putin had announced Russia would reduce its military presence in Syria. Shortly afterwards, the Russian air force stepped up the bombing in east Aleppo.
In mid-January, the renowned Moscow newspaper "Novaya Gazeta" reported on indications of a possible preparation for a Russian ground offensive in Syria. Brochures containing tips for soldiers and background information on Syria were being passed around a battalion in Chechnya. Alexander Golz believes that this is an isolated case. There are no indications of an imminent, large-scale offensive in Syria.
"That would be a tragic error for Russia," he said. "This war cannot be won."