With the rise of smartphone use in Bangladesh, the online harassment of women has also grown manifold, according to authorities. The primary target of the online abusers is teenage girls, say police.
Bangladesh has over 63 million internet users - one of the highest penetrations rates in South Asia - and most of them are based in urban areas.
"We receive 10 to 12 online harassment complaints everyday. 90 percent of the victims are pre-teen and teenage girls," Nazmul Islam, Deputy Commissioner of the Dhaka Metropolitan Police, told the AFP news agency.
The police point to a range of online harassment cases. Girls are increasingly being tricked into sharing sexual photographs and video footage that is later used for blackmailing. In some cases, hidden cameras are used to secretly film young people having sex, with the footage later posted online, said Islam.
"These photos and videos are also being used by boyfriends to blackmail the girlfriends or their families," he added.
To protect these young girls from cyber harassment, the authorities have launched a project to train more than 10,000 girls to deal with the online abuse. One of the aims of this extensive training is to create awareness among Bangladeshi teenagers about the abusive use of social media and teach them ways to stay safe online.
Lack of awareness
Shegufta Sharmin, a Dhaka-based rights activist, believes these trainings can be beneficial for girls.
"All of sudden, so many people have access to the internet. These people had no prior experience of online media. As a result, they don't know what they should and shouldn't be doing while engaging with social media. The government-sponsored training can create awareness about it," Sharmin told DW.
Sharmin said it is important for girls to know that they shouldn't be sharing personal information online and establishing relations with unknown persons on social media.
Apart from that, the expert added that Bangladesh needs to strengthen its legal support services for cyber harassment victims. "Dedicated hotline services are also needed to tackle the issue," she emphasized.
In 2013, Bangladesh set up a special court to deal with social media-related crimes. More than 450 cases have been heard since then.
"The majority of the cases involved young girls. In some cases, the girls discovered that their former lovers posted their intimate photos on social media," according to Nazrul Islam Shamim, the court prosecutor.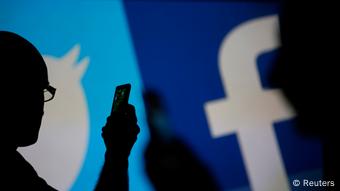 'The government should also train young boys about how to behave online. In my opinion, this is more crucial than other measures,' said Dhar
'Boys need training'
Supriti Dhar, editor of the "Women Chapter" online magazine, believes that online sexual harassment won't stop until Bangladeshi authorities take measures to sensitize boys.
"The government should also train young boys about how to behave online. In my opinion, this is more crucial than other measures," Dhar told DW, adding that there should be severe punishments for those involved in online sexual harassment.
Marzia Prova, the managing coordinator of "Women Chapter," says that the police, too, have very limited understanding of such crimes.
"Police officials have no knowledge about online harassment and other social media-related crimes," Prova told DW. "Last month, a girl told me that she waited for three hours in a police station to lodge a cyber harassment complaint. The police were not interested in dealing with her."