According to a new study published on Thursday, most Germans think that #MeToo inspired school lessons would be a good idea.
The Education Survey 2018 by the Ifo Institute at the Center for Economic Studies in Munich discovered that the vast majority of both adults and teens in the country think that gender equality and sexual assault should be themes covered in school.
"82 percent of youths and 86 percent of adults support covering the topic of equal opportunities for men and women at school," the report said. "Similarly, very high shares of youths (81 percent) and adults (78 percent) also think that the topic of sexual harassment should be dealt with at school."
The study also found that while the majority of adults did not believe that gender inequality was a problem at schools and universities, the workplace was another matter.
Gender disparity
A large majority of respondents welcomed the #MeToo campaign triggering public debate over sexual harassment. There was little difference between males and females surrounding the debate in general. However, there was a disparity in the details.
Around 45 percent of women believe that sexual assault in Germany in a serious problem, while only 30 percent of men felt the same way.
Last year, the European Institute for Gender Equality ranked Germany 12 out of the EU's 28 members states in terms of equal opportunities for women. There are still vast disparities in what subjects men and women study, the income gap remains stagnant, and women are vastly underrepresented at the top levels of business.
The Education Survey guaged the opinions of 4,000 participants to form a representative sample of the adult population.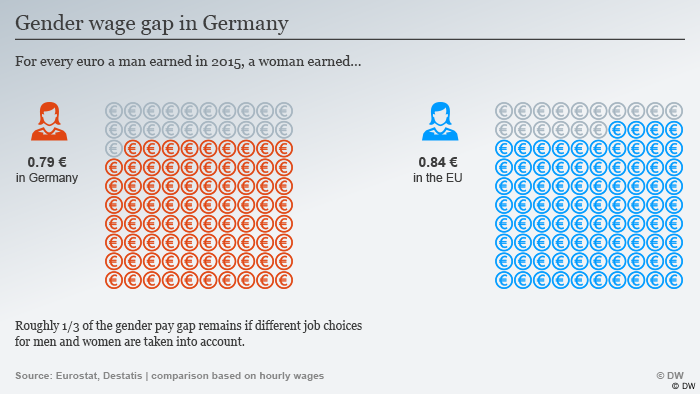 Every evening at 1830 UTC, DW's editors send out a selection of the day's hard news and quality feature journalism. You can sign up to receive it directly here.