"The presence of Chancellor Merkel and President Macron at the opening of the Frankfurt Book Fair symbolizes the close relationship between Germany and France and their commitment to a strong, unified Europe," said the fair's director, Jürgen Boos. The two European leaders will officially open the event on Tuesday evening.
On Tuesday afternoon, the French leader is to discuss his ideas on the future of Europe with the public at an open debate at Frankfurt's renowned Goethe University. Other guests at the discussion are French-German politician Daniel Cohn-Bendit and political scientist Gilles Kepel.
Macron is expected to underline new cultural exchanges with the EU's biggest economy, before heading into a bilateral meeting with Merkel.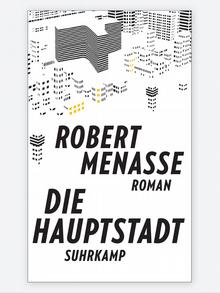 The EU – a core issue
In his landmark speech on the future of Europe last month at the Sorbonne university in Paris, Macron stressed that "culture will always be the strongest cement of the European Union."
Amidst growing right-wing populism, Merkel and Macron, seen as leading figures in European unification, plan to open the book fair with a strong symbol: They will print the first page of the Universal Declaration of Human Rights with a replica of the Gutenberg printing press, which was invented in the 15th century in nearby Mainz.
A day before the book fair, the prestigious German Book Prize was awarded to a novel entitled "Die Haupstadt" (The Capital), by Austrian author Robert Menasse, which deals with the EU's inside politics in Brussels.
Read more: Robert Menasse wins German Book Prize 2017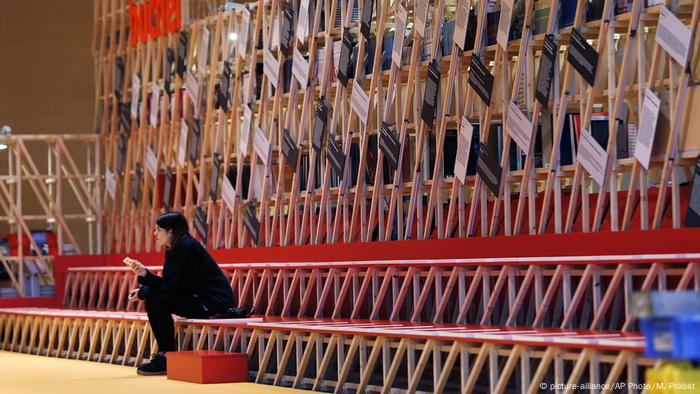 Merkel and Macron will tour the French pavillon (picture) before visiting a replica of the world's first printing press
Literary stars add glamour to the event
With this year's focus on France, 180 French authors will be taking part in the event. Renowned authors such as Michel Houellebecq, Yasmina Reza and Nobel laureate Jean-Marie Gustave Le Clezio have confirmed their participation.
Read more: Paris exhibition: Enter the gloomy cosmos of writer Michel Houellebecq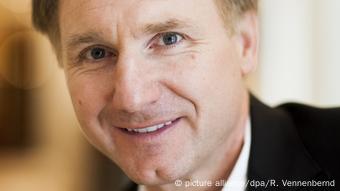 Dan Brown is launching his fifth thriller in the Robert Langdon series, "Origin"
Other international star authors attending the book fair include Dan Brown, who's just published his latest novel, "Origin."
Read more: Dan Brown's new novel 'Origin' pits artificial intelligence against religion
Over 7,150 stands from 106 countries will be showcasing their publications at the world's most important international book fair. Its program includes more than 4,000 events.
The first part of the five-day event is reserved to trade visitors; it is open to the public on Saturday and Sunday.
The book fair closes with the ceremony for the Peace Prize of the German Book Trade on Sunday evening, which will be handed out to Canadian author Margaret Atwood. Her dystopian novel "The Handmaid's Tale" was recently adapted into a hit TV series.
eg/als (dpa, AFP)