"The police started creating problems. They were going into people's homes. They came to our house and kicked in the door - this was after the [Peshawar] school incident. The children were very afraid. The police asked us, 'What are you doing here? - Go to your own country!'"
These are the words of 31-year-old Afghan Farhang speaking to Human Rights Watch (HRW) about the increasingly hostile way in which he believes Afghans living in the country are being treated by Pakistani authorities.
The rickshaw taxi driver, who had been residing with his family in the northwestern city of Peshawar since 1992, was later arrested and asked to leave the country. "So I came to Kabul but I don't have any work here [or] a place to live," he said.
Farhang is one of dozens of people interviewed by the rights group for a recently released report on the sharp increase in hostility that Afghans in Pakistan have experienced since the so-called Pakistani Taliban (Tehreek-i-Taliban Pakistan) attacked last December an army-administered school in the city of Peshawar, killing more than 140 people, mostly children.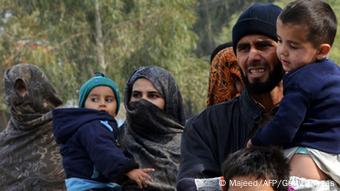 Afghans in Pakistan interviewed by the rights group described how the increasingly difficult climate in Pakistan has left them feeling trapped
In the report, titled "What Are You Doing Here?: Police Abuses against Afghans in Pakistan," HRW documents what it describes as "a myriad of rights violations" against Afghans in Pakistan. It argues that incidents of police abuses against Afghans have skyrocketed in recent months, prompting many to return to war-torn Afghanistan and possibly seek asylum in Europe.
Anti-Afghan sentiments
Philipp Kauppert, director of the Pakistan office of the German foundation Friedrich-Ebert-Stiftung (FES), explains that after the Peshawar attack, the mainstream discourse in Pakistani media maintained the massacre had been "planned and launched from Afghanistan." As a consequence, concerns and allegations arose that Afghan refugees within different parts of the country could serve as bridging points to militant groups in Afghanistan and Pakistan.
"In 2015, the anti-Afghanistan sentiments have been further growing within Pakistani society, putting politicians and the police under pressure to show some progress in the 'fight against terrorism,'" Kauppert told DW.
Those Afghans in Pakistan interviewed by the rights group described how the increasingly difficult climate in the country has left them feeling trapped: fearful of returning to Afghanistan, of Pakistani police raiding their homes and workplaces, and of paying bribes to the police to avoid arrest and detention. Many Afghans told HRW they returned to Afghanistan because "the rampant extortion meant they could no longer make ends meet in Pakistan."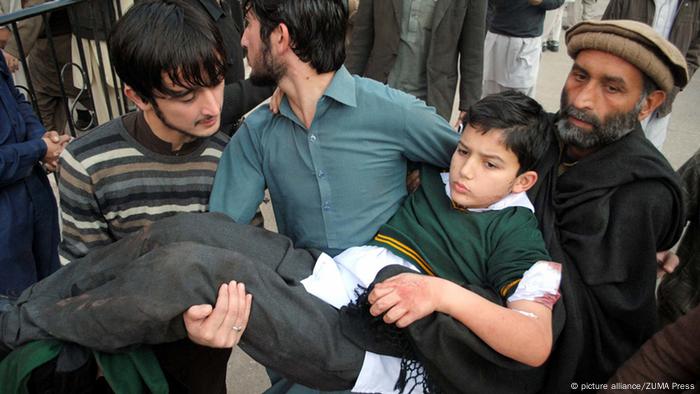 HRW says Afghans living in Pakistan have experienced a 'sharp increase in hostility' since the Peshawar school massacre
"The Pakistani police's outrageous mistreatment of Afghans over the past year calls for an immediate government response," said Phelim Kine, HRW's deputy Asia director. "The Pakistani government should press the police to apprehend perpetrators of atrocities instead of scapegoating the entire Afghan community," he added.
Millions of refugees
Pakistan is host to one of the largest displaced populations in the world. The 1.5 million registered Afghan refugees and one million undocumented Afghans that the United Nations High Commissioner for Refugees (UNHCR) estimates are living in the South Asian nation as of November 2015 include many who fled conflict and repression in Afghanistan during the late 1970s and early 1980s, along with their descendants.
Some arrived as children, grew up in Pakistan, married, and had children of their own who have never lived in Afghanistan, said the rights group. Others have arrived in the decades of turmoil in Afghanistan since then, seeking security, employment and a higher standard of living.
But the situation has changed since the Peshawar massacre. Islamabad has responded to that attack with a host of measures, including the introduction of military courts to prosecute terrorism suspects, the lifting of an unofficial moratorium on the use of the death penalty and proposals to register and repatriate Afghans living in Pakistan.
Reprisals or flawed policy implementation?
But while the government announced there would be no official reprisals against the country's Afghan population, HRW claims the Pakistani police have pursued an "unofficial policy of punitive retribution" that has included raids on Afghan settlements; detention, harassment, and physical violence against Afghans; extortion; and the demolition of Afghan homes.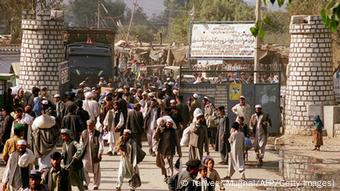 Pakistan is host to one of the largest displaced populations in the world.
"Last year [after the Peshawar school attack], the police started arresting people. The reason we came back to Afghanistan was because the police started coming to people's homes. We didn't want them to come into our home," 55-year-old Abdullah was quoted as saying in the report.
But Pakistani authorities have a different view. Khalid Aziz, former Chief Secretary of the Pakistani Khyber Pakhtunkhwa Province, explains the Pakistani police have been directed under the counter-terrorism "National Action Plan" to scan habitations suspected of supporting Taliban or other terrorists.
"Such searches, which involve the scanning of documents, cover both Pakistanis and Afghans. If the papers are missing, the persons are taken in for questioning, but the operation is not specifically targeting Afghans, given that Pakistanis also have complained of harassment, he said.


"The problem for refugees will be greater if they don't have proof of registration (POR) cards. There are more than one million unregistered Afghan refugees in the northwestern Khyber Pakhtunkhwa province bordering Afghanistan, and if they are hauled in, they will evidently face more harassment," Aziz told DW.
Analyst Kauppert shares the view that Pakistani policy is not specifically targeting Afghans. "We have to differentiate between official policies, flawed implementation by the authorities and general prejudices and sentiments that are driving harassment at the individual level," he said.
The Afghan exodus
But rights activists say police abuses have prompted Afghans to restrict their movements, leading to economic hardship and curtailing access to education and employment. HRW also stresses the situation has prompted a large number of Afghans to return to their home country, where they face a widening conflict, continuing insecurity and possibly unemployment.
A September 2015 report by the UN refugee agency UNHCR confirms that "in general, eviction notices by the authorities, harassment, intimidation, movement limitations, economic factors, settlement closure/consolidation and fear of arrest or deportation were mentioned by interviewed returnees as the main push factors of return from Pakistan so far this year."
Those same factors have already prompted more than 80,000 Afghans to leave their country in 2015 and seek asylum in Europe. Many of them have tried coming to Germany, but the country plans to repatriate those whose asylum applications are rejected.
Unemployment and the precarious state of the Afghan economy are major concerns for Afghans, especially for youth and women, as shown in a recent survey by The Asia Foundation. Forty percent of those polled said they would leave Afghanistan if given the opportunity.
"Afghans uprooted by police abuses in Pakistan, where many have lived for decades, to return to Afghanistan may well add to the numbers of those seeking refuge in Europe as conditions deteriorate in Afghanistan," said HRW. "There is a simple reason why Pakistan police abuse of Afghans continues: the government is allowing police to get away with it," Kine said.
Dire prospects
In this context, Alexey Yusupov, FES' Country Director in Afghanistan points out that no matter what the deal between Berlin and Kabul on the planned repatriation of refugees will look like, it will reignite the debate about how much the Afghan government can do for people who have left the country and are now forced to come back.
In light of this development, HRW made a list of suggestions to improve the situation, such as increasing international pressure on Islamabad to end such practices as well as increasing donor support for the Afghan refugee population in Pakistan and returnees in Afghanistan.
But this might be easier said than done. In a DW interview, UNHCR's representative in Islamabad, Indrika Ratwatte, said his agency is concerned that with prevailing crises in a number of regions around the globe, donors are stretched with ever-increasing demands. "We fear that the overall situation, and in this case the Afghan refugees' situation, would not be prioritized and would lack the resources it requires at this point in time."
Ratwatte also warned that, "if our key programs in the areas of education and youth empowerment for Afghan refugees do not get adequate resources, young people without options and possibilities - either here or in their home countries - will look for greener pastures."