DW: Are you worried that the shortage of funds can affect the UNHCR's aid programs for Afghan refugees in Pakistan?
Indrika Ratwatte: Indeed, it's a real dilemma for the UNHCR. We are dealing with humanitarian crises in many parts of the world, which requires urgent humanitarian intervention and support.
On one side, there are ongoing crises in Syria, Iraq and Yemen, which are also triggering the European refugee crisis. Simultaneouly, we are also having to deal with a protracted refugee situation in Africa and Asia.
It is challenging to manage resource constraints in an enviornmnet where an organization is trying to excercise its mandate of protecting refugess and simultaneously trying to seek solutions for displacement situations.
We are concerned that with the prevailing crisis situation, donors are stretched with ever-increasing demands. We fear that the overall situation, and in this case the Afghan refugees' situation, would not be prioritized and would lack the resources that it requires at this point in time.
Are you concerned that the worsening situation for the Afghan refugees in Pakistan and problems of funding will trigger an exodus of these refugees towards Europe?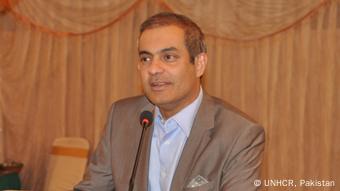 Ratwatte: 'The long term solution lies in the development of the communities'
Yes, we are worried that could happen. If our key programs in the areas of education and youth empowerment for Afghan refugess do not get adequate resources, young people without options and possibilities - either here or in their home countries - will look for greener pastures.
That is why we are making a very robust appeal, particularly in the areas of youth empowerment, education and skill development for young Afghan refugees in Pakistan. It is essential that they are given the necessary skills so that they can go back to Afghanistan.
Though we have our concerns and worries in this regard, I must add that at the present moment we do not see an exodus of Pakistan's Afghan refugees taking place. But it is a possibilty in the future.
Has the UNHCR conveyed its fears to Pakistani authorities about the deteriorating situation of Afghan refugees in their country?
The UNHCR has engaged the international community at the highest level. We organized an event at the beginning of this month which was attended by ministers from Pakistan, Afghanistan and Iran, who made an appeal to the international community and member states to support the Afghan refugees in the areas that I earlier mentioned.
Are you satisfied with Islamabad's efforts to ensure that Afghan refugees in the country remain there and do not leave for Europe by illegal means?
Pakistan's National Database and Registration Authority (NADRA) and UNHCR have been providing registration documents to individual Afghan refugees since 2007.
At present, 1.6 million refugees are registered with NADRA. This document, called the Proof of Registration (PoR), was last renewed for two years and is due to expire at the end of 2015. There is a proposal by the Pakistan government to extend these cards for another two years until the end of 2017. But it has yet to be approved by the federal cabinet.
Despite national security concerns and the challenges the Pakistani government is facing with hosting such a large refugee population, we think this proposal reflects a very forward looking approach. The UNHCR welcomes these steps by Islamabad, especially looking at the ground realities in Afghanistan.
Is it possible for the Afghan refugees in Pakistan to apply for asylum in any third country based on the PoR?
The PoR gives the Afghan refugees a right to stay in Pakistan and be recognized as such. If someone is outside Pakistan and in possession of such a card, it would only suffice that the person was in Pakistan and was registered as such. Then of course, he or she would have to go through the status determination procedure of the country in which he or she is to be recognized as a refugee.
What are the main factors hindering the return of these refugees from Pakistan to Afghanistan?
Based on interviews of Afghan refugees in host countries and the monitoring information available to us through our presence in Afghanistan, I can say that this remains one of our key challenges. One major challenge is the access to livelihoods. Access to basic services, land and the overall security situation are the other major obstacles.
Over the last decade, over 3.5 million Afghan refugees have repatriated voluntarily through a UNHCR facilitated program. Overall, 5.8 million refugees have returned to Afghanistan from different parts of the world. This year, some 50,000 Afghan refugees have returned to their country from Pakistan under the Voluntary Repatriation Program.
On the other hand, the challenges are enormous and the absorption capacity in Afghanistan is limited. That is why we have developed a strategy in collaboration with Kabul and Islamabad. The Solution Strategy for Afghan Refugees looks at three elements: how to support and facilitate voluntary repatriation; how to ensure the sustainable reintegration of the refugees once they go back; and how to continue to assist host countries.
One major appeal that was made in October 2015 was support for the Enhanced Repatriation and Reintegration Package, which will ensure that the refugees who opt to go back are assisted not only in the process of repatriation but also to settle down properly back home once they return.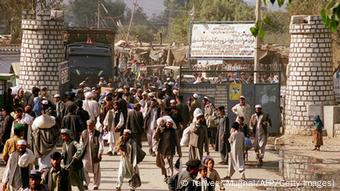 Some 50,000 Afghan refugees have returned to their country from Pakistan this year, says Ratwatte
Many of these Afghan refugees have been in Pakistan for three-and-a-half decades now. What is the long-term solution to this problem?
The long-term solution lies in the development of the communities and areas of high return in Afghanistan that create the conditions for Afghans to be able to go back and be part of the nation-building process. That, again, requires investment in livelihoods, access to basic services and secure conditions.
In my opinion, the unwavering commitment of the international community to see the Afghan refugee situation through creates a unique opportunity right now, despite the challenges we have. There is a national unity government in Afghanistan and we hope that a secure transition is possible.
The Afghan government is trying very hard to make the return of Afghans possible. President Ashraf Ghani has made this a priority and is chairing a commission on migration. Kabul has also laid out a plan to further increase the return of Afghan refugees.
Indrika Ratwatte is the UNHCR Representative in Pakistan.
The interview was conducted by Aasim Saleem.