The United Nations on Tuesday said that armed militias clashing in the Libyan capital of Tripoli for days have agreed to a ceasefire with the government.
"A ceasefire agreement was reached and signed today to end all hostilities, protect civilians, safeguard public and private property," said the UN mission in Libya (UNSMIL).
At least 50 people have been killed and thousands displaced by fighting between rival militias and government forces since last week, marking a steep rise in violence in the capital city.
Since an uprising in 2011 evolved into a civil war and unseated former dictator Moammar Gadhafi, armed militias have fought for influence and control.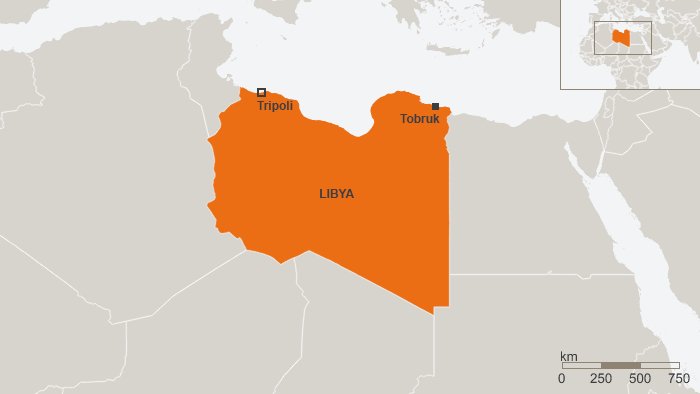 'Very fragile'
But some are skeptical that the ceasefire will last. Mohamed Eljarh, an analyst at the Tobruk-based Libya Outlook consultancy, said the ceasefire deal was "very fragile."
"Simple and straightforward points (were) agreed by factions, but no framework is in place to guarantee (a) sustainable agreement yet," Eljarh said in a tweet.
'Death, destruction and displacement'
The UN refugee agency (UNHCR) has called on warring factions to "spare civilians" trapped by the fighting.
"Recent shelling of civilian neighborhoods has caused death, destruction and displacement, and is of great concern," said UNHCR spokesman Charlie Yaxley.
"Some of the nearly 8,000 arbitrarily detained migrants are trapped in detention centers in areas where fighting has been taking place, without access to food or medical treatment," he added.
Last year, the African Union called for EU assistance for up to 700,000 African migrants trapped in detention camps across Libya. Despite UN backing, the Government of National Accord (GNA) is largely powerless and unable to provide security across the North African country.
Read more: Slave trade in Libya: Outrage across Africa
ls/kl (AFP, Reuters)
Each evening at 1830 UTC, DW's editors send out a selection of the day's hard news and quality feature journalism. You can sign up to receive it directly here.