Japanese Prime Minister Shinzo Abe said on Wednesday he plans to attend the Winter Olympics in Pyeongchang, South Korea despite an ongoing disagreement between the two countries over a "comfort women" deal.
"I would like to attend the opening ceremony of the Pyeongchang Olympics to cheer on Japanese athletes if conditions allow me to do so," Abe told Japanese newspaper Sankei Shimbun on Wednesday.
Read more: Is the Japan-South Korea 'comfort women' deal falling apart?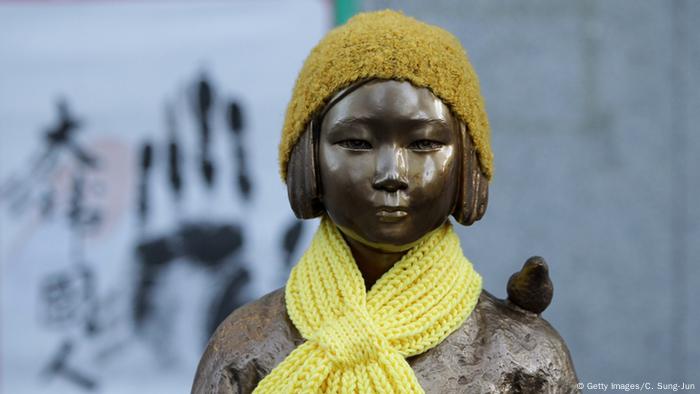 Statues symbolizing 'comfort women' are often used to protest the sexual enslavement of women during Japan's occupation in World War II
He later spoke with reporters at the prime minister's official residence, confirming his intention to attend the games. He noted, however, that he would like to meet with South Korean President Moon Jae-in to discuss a 2015 reparations deal.
"I want to hold a summit meeting to firmly convey Japan's stance on the agreement over the 'comfort women' issue," Abe told reporters.
South Korea's presidential office said in a statement that they welcomed Abe's decision to attend the games.
Abe previously hinted that he might not attend the event to instead focus on passing a budget bill, a move that was interpreted as a possible slight to Seoul over the dispute.
Tensions over 'comfort women' deal
The issue over "comfort women" — South Korean women who were forced into sexual slavery for Japanese troops during World War II — has remained a sore subject for the neighboring countries.
The Japanese government feels that it has atoned enough for its actions during the war after having made several apologies and released numerous statements on the war.
Read more: 'Comfort women' - The wounds of their lives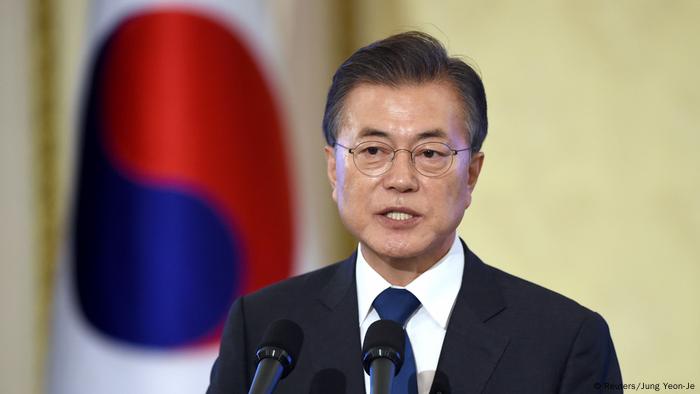 South Korean President Moon Jae-In recently said the reparations deal didn't do enough for the victims
The issue remains an emotionally-charged one for many in South Korea, with Seoul saying a landmark 2015 repatriations deal with Japan did not mean victims' demands.
Moon also recently implored Japan to offer a "heartfelt apology" to the victims.
Read more: South Korea 'comfort women' reject deal with Japan
The 2015 deal, which was struck by ousted South Korean President Park Geun-hye's government with Japan's Abe, included a new apology from Japan in return for Seoul's promise not to raise the issue again.
The deal stated that the issue was resolved "finally and irreversibly." Japan also transferred 1 billion yen (currently $9 million; €7.4 million) to a foundation for the victims.
The Pyeongchang Olympics will run from February 9-25.
rs/se (AFP, Reuters)