Japan's Chief Cabinet Secretary Yoshihide Suga said on Monday that Tokyo had scrambled fighter jets after the Chinese planes passed over the Miyako Strait on Sunday, east of the islands which both neighbors claim as their own.
Suga warned Beijing against expanding its military activity to the skies, referring to the regular sailing of Chinese coast guard ships around the disputed area.
Tokyo said eight Chinese jets - two Sukhoi Su-30 fighter jets, four bombers and two reconnaissance aircraft - had flown close to the Japanese-controlled Senkaku islands, which China calls the Diaoyu.
Chinese media reports said the flights were part of a routine training exercise involving about 40 aircraft.
The flights did not violate Japanese airspace, but Suga said it was the first time Chinese warplanes had flown that route.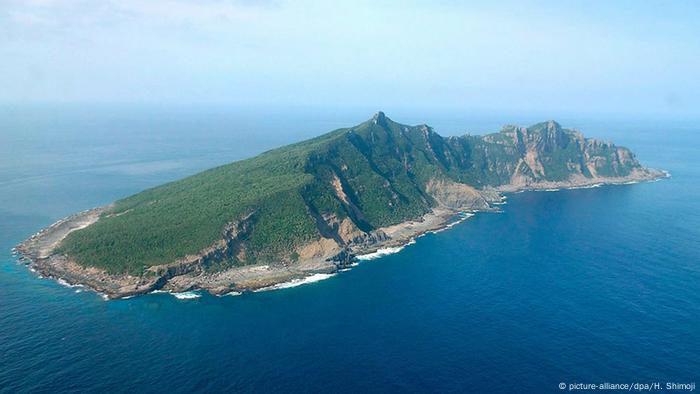 Japan's Senkaku islands, which China calls the Diaoyu
"The government of Japan continues to watch the Chinese military's activity, which has become expansive and more active, while carrying out our surveillance activity," Suga said. "We are determined to defend our land, territorial waters and the skies."
Earlier this month, Japanese Defense Minister Tomomi Inada said Tokyo would increase its engagement in the South China Sea through joint training cruises with the US Navy, exercises with regional navies and capacity-building assistance to coastal nations.
Beijing insists almost all of the South China Sea is its sovereign territory, despite partial claims from several of its Southeast Asian neighbors.
China rejected a ruling in July by an international tribunal, which said Beijing's extensive claims to the waters had no legal basis.
Japanese Prime Minister Shinzo Abe told parliament on Monday that Tokyo would "never tolerate attempts to unilaterally change the status quo" in the disputed waters, or "wherever else in the world", in an apparent response to the Chinese move.
mm/rg (AP, AFP)