Japan warned China Tuesday that ties were "deteriorating markedly" over disputed East China Sea islands as China's envoy in Tokyo reiterated Beijing's stance that the islets were its territory and called for talks to resolve the row.
"The situation surrounding the Japan-China relationship is markedly deteriorating," Japanese Foreign minister Fumio Kishida told the Chinese ambassador, according to the ministry's statement on its website. "We cannot accept that (China) is taking actions that unilaterally raise tensions."
Chinese ambassador Cheng Yonghua told reporters after the meeting that the disputed islands are an integral part of China's territory - a point he said he'd reiterated to the foreign minister - and that the dispute should be resolved peacefully.
"I told him that ... it is natural that Chinese ships conduct activity in the waters in question," he said. "I also told him both countries need to work on dialogue through diplomatic channels so as not to make things more complicated and escalated," Cheng said.
It was the second time Cheng had been summoned by the Japanese government over the dispute in recent days.
Tensions between Asia's two largest economies have risen since Japan saw an increasing number of Chinese coastguard and other government ships sailing near the disputed islets, called Senkaku in Japan and Diaoyu in China.
The flurry of Chinese activity in the disputed waters follows a period of sustained pressure on China about its activities in the South China Sea, and Chinese criticism of what it saw as Japanese interference in that dispute.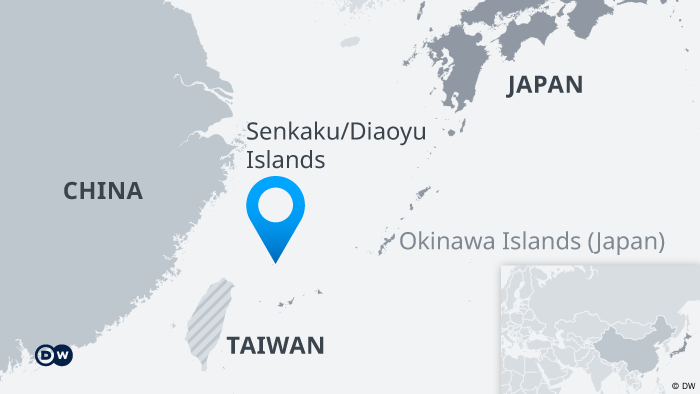 A larger dispute over strategic Pacific strait
The United States, its Southeast Asian allies and Japan have questioned Chinese land reclamation on contested islands in the South China Sea, particularly since an international court rejected China's territorial claims to most of that sea last month.
At the center of the dispute is whether the strategic straits are international waters - allowing unfettered passage - or Chinese territorial waters.
The Asian powers have been playing cat-and-mouse as the two maneuver around each other. The Japanese coastguard reported it had sighted 15 Chinese coast guard ships near the islands - the highest number ever spotted.
The report said that an unprecedented 230 Chinese fishing vessels and seven coast guard ships, four apparently armed, sailed into waters close to the disputed island on Sunday.
Japan's Kyodo News agency reported Monday that Japan wants "high-level" talks with China over the incursions, as they have not stopped despite Tokyo's protests.
jar/kl (Reuters, AFP)