Japan on Saturday issued its second protest to Beijing in two days over Chinese vessels entering what Tokyo considers its territorial waters around disputed islets in the East China Sea, Japan's Foreign Ministry said.
The ministry said in a statement that more than 200 fishing boats and six Chinese coast guard vessels were spotted near the Japanese-controlled Senkaku Islands, which China and Taiwan also claim, calling them respectively the Diaoyu and the Tiaoyutai.
Three of the coast guard vessels appeared to be armed, Japan's coast guard said.
"This is a unilateral act that raises tensions. It is unacceptable to us," Kenji Kanasugi, a foreign ministry official, told the Chinese Embassy in Japan.
The incident comes a day after Japan summoned the Chinese ambassador to Japan, Cheng Yonghua, to protest after a smaller fleet comprised of eight Chinese fishing vessels and coast guard ships entered Japanese-claimed waters around the Senkakus on Friday afternoon.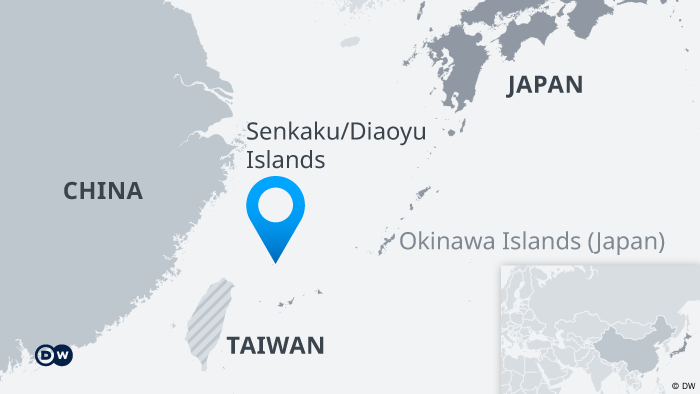 Longtime regional tensions
Tensions over the islands have seriously damaged Sino-Japanese relations, which remain fragile after Japan's wartime occupation of parts of China during World War II.
Bilateral ties have been further strained by the appointment on Wednesday of Tomomi Inada as Japan's new defense minister. Inada has courted controversy by denying the 1937 Nanking Massacre, in which Japanese troops murdered tens of thousands of Chinese civilians in what is now called Nanjing during the Second Sino-Japanese War.
Last month, a United Nations arbitration court in The Hague ruled in favor of the Philippines in its dispute over China's sweeping claims in the South China Sea, but China has refused to recognize the ruling. Beijing's increasingly assertive maritime activities in both the East and South China seas have caused an escalation of regional tensions.
tj/rc (Reuters, dpa, AP, AFP)