In a speech to a Washington think tank Thursday, recently appointed Japanese Defense Minister Tomomi Inada expressed strong support for the US Navy's "freedom-of-navigation operations" in the disputed waterway, saying they went a long way to upholding "the rules-based international maritime order."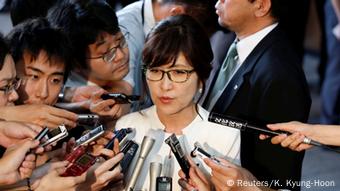 Tomomi Inada recently became Japan's defense minister
"Japan, for its part, will increase its engagement in the South China Sea, for example, Maritime Self-Defense Force joint training cruises with the U.S. Navy and bilateral and multilateral exercises with regional navies," she told the Center for Strategic and International Studies ahead of her first meeting with US Defense Secretary Ash Carter at the Pentagon.
Inada added that she was open to constructive dialogue with China, and would speed up negotiations on preventing collisions between their forces in the air and at sea.
Territory claims
Japan isn't among the countries claiming territory in the South China Sea, but shares the concerns of its major ally, the US, about China's behavior there. Beijing claims nearly all of the South China Sea, including small islands hundreds of kilometers from its southern coast and has sought to bolster its presence by building on islands and reefs. Neighboring Asian nations including Brunei, Malaysia, the Philippines, Taiwan, and Vietnam have overlapping claims to parts of the waters. The key shipping lane is believed to be rich in oil and gas deposits.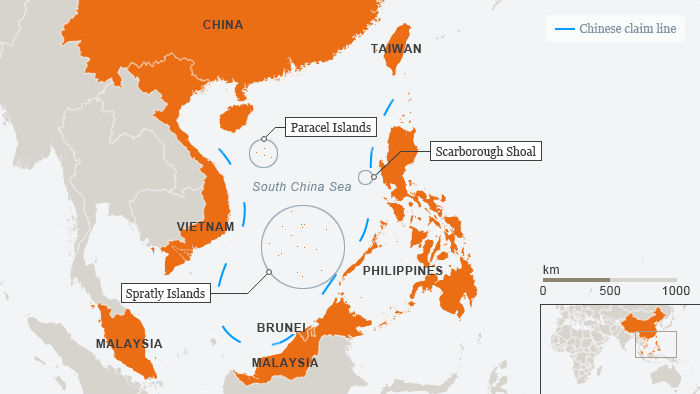 Several nations lay claim to parts of the South China Sea
For its part, Japan is also in a dispute with China over claims to territory in the East China Sea. The spat mainly centers on a group of uninhabited islets. The Senkaku Islands are administered by Japan, but also claimed by China and Taiwan where they are known as Diaoyu and Tiaoyutai, respectively.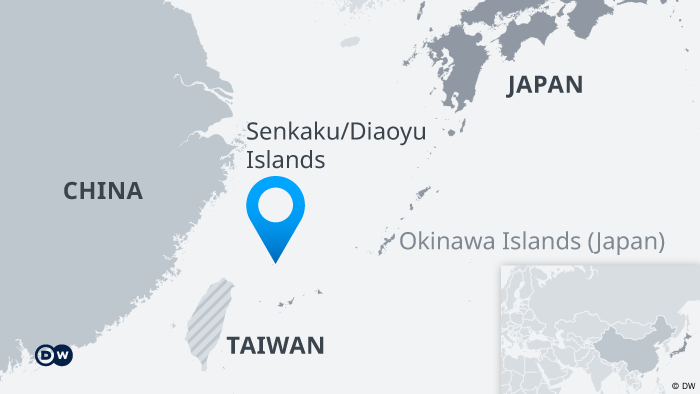 Japan, China and Taiwan claim islands in the East China Sea
The US Navy issued a statement in response to Inada's comments.
"The United States welcomes Japan's interest in expanding its maritime activities in the South China Sea. We continue to explore ways to enhance US-Japan cooperative efforts to contribute to the security and stability of the region," the statement read.
se/kl (AP, Reuters)