India's financial capital Mumbai on Monday marked the tenth anniversary of terror attacks that killed 166 people and injured hundreds more across the city. Several memorial services were held for the victims, survivors and their families at the sites of the attacks.
"Tributes to those who lost their lives in the gruesome 26/11 terror attacks in Mumbai," Indian Prime Minister Narendra Modi said in a tweet. "A grateful nation bows to our brave police and security forces who valiantly fought the terrorists during the Mumbai attacks."
On November 26, 2008, 10 Islamist militants launched a series of attacks across Mumbai, hitting the monumental Taj Mahal Palace Hotel, the Chhatrapati Shivaji Maharaj Terminus railway station, a popular café and the Nariman House Jewish community center.
India has accused Islamabad of doing little to bring down the Pakistan-based militant group Lashkar-e-Taiba (LeT), which the terrorists belonged to. Only one attacker was captured alive. He was executed in 2012.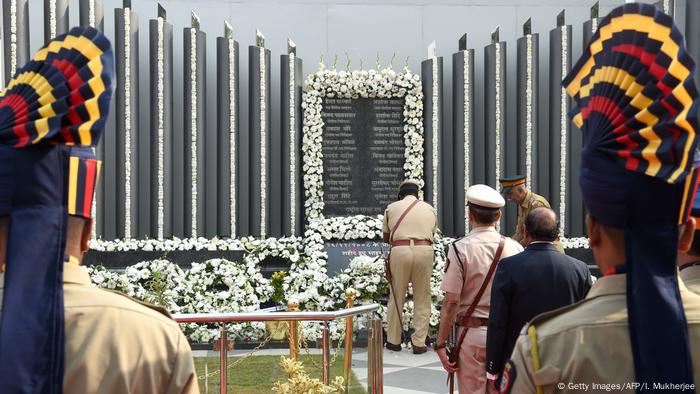 Police officers paying their respects at the Police Memorial
Masterminds at large
The masterminds of the attack remain at large. On Sunday, US State Secretary Mike Pompeo called on Pakistan to take action against those involved in the planning and execution of the attacks.
"It is an affront to the families of the victims that, after 10 years, those who planned the Mumbai attack have still not been convicted for their involvement," Pompeo said.
The US State Department announced a $5-million reward "for information to the arrest or conviction in any country of any individual who committed, conspired to commit, or aided or abetted" the deadly attacks. Six Americans were also killed.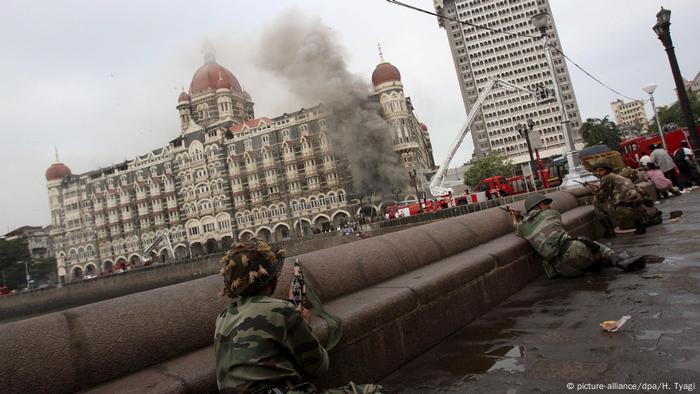 Indian commandos battled the militants for three days before finally ending the multi-pronged assault
"We call upon all countries, particularly Pakistan, to uphold their UN Security Council obligations to implement sanctions against the terrorists responsible for this atrocity, including Lashkar-e-Taiba and its affiliates," Pompeo added.
Read more: What Donald Trump can really do to 'rein in' Pakistan
Every evening, DW's editors send out a selection of the day's hard news and quality feature journalism. You can sign up to receive it directly here.
ls/ng (AFP, AP)