Parents are legally obligated to tell the authorities which of their children illegally downloaded music or movies over the family internet connection, Germany's high court ruled on Thursday.
The decision means that copyright law comes above family protection laws.
If the parents do not want to tell tales on their kids, they must pay the fine themselves, even if the offender is over 18 years of age, according to the ruling.
No one has to "deliver their children at knifepoint," said state prosecutor Christian Rohnke.
The case revolved around the parents of three adult children who were slapped with a fine of 3,500 euros ($3,750) by a Munich judge after someone in the home pirated a copy of singer Rihanna's 2010 album "Loud."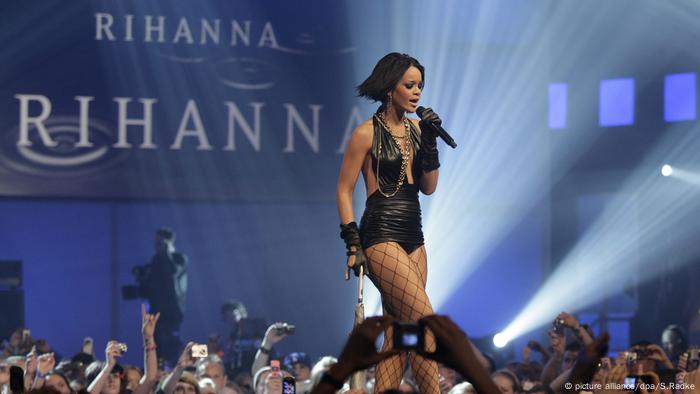 Rihanna singing in Hanover
The father claimed that under Germany's law which protects family members from testifying against each other, he should not have to say which of his children had committed the crime.
This does not mean, however, that family members are obliged to keep tabs on their relatives' browsing history, the court was at pains to make clear. In the case that no one wants to come forward, whoever's name is on the internet contract will have to pay the fine for illegal file sharing.
es/jm (AFP, dpa)