German Interior Minister Thomas de Maiziere and his Italian counterpart Marco Minniti want a joint EU mission to patrol Libya's lawless southern border with Niger to stop migrants from reaching Europe, the German weekly newspaper "Welt am Sonntag" reported on Sunday, citing a letter the ministers sent to the European Commission.
"The first months of this year have shown that our efforts up to this point have been insufficient. We must prevent hundreds of thousands of people who are in the hands of smugglers from risking their lives in Libya and the Mediterranean," the ministers wrote in a letter to the EU's executive.
More than 43,000 migrants, mostly from sub-Saharan Africa, have used Libya as a springboard to reach Europe up to the middle of April of this year, according to the UN. More than 1,150 people have died at sea. The pace of migrant crossings is expected to pick up as the weather improves.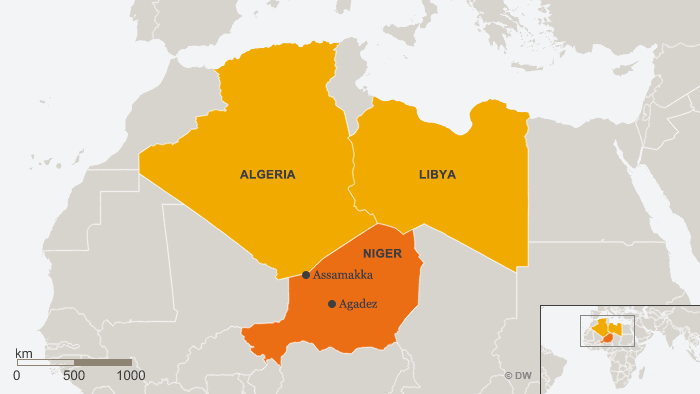 Most migrants are picked up at sea by the Italian navy, joint EU navy mission Sophia and private charity organizations before being brought to centers in Italy.
However, the burden of dealing with a new migrant crisis cannot be the sole responsibility of a few countries like Italy, the ministers said.
"The goal is as quickly as possible to build up an EU mission on the border between Libya and Niger," they said. That way, migrants using the route could be stopped before reaching war-torn Libya.
EU member states have sought to boost support to the internationally recognized government based in Tripoli, but it has weak or no control over large parts of the country. A rival government is set up in the country's east. Militias and armed Islamist groups, some involved in the human trafficking trade, are rife.