When thinking of Germany, it's hard not to think simultaneously of Bayern Munich. In the 2014 World Cup final, six of Germany's starting eleven were Bayern players and there was a total of seven in the squad. That seventh, Mario Götze, came off the bench to win Germany the title. Bayern Munich's grip on the national team is so great that the 2014 triumph has been labeled as the Bayern Munich cup.
Captain Philipp Lahm is perhaps the most intelligent player in the world, while Manuel Neuer is beyond doubt the best goalkeeper. Thomas Müller hunts space like no other and Bastian Schweinsteiger's heart beats the loudest in a team of pride. And with a similarly possession-heavy style and captain Lahm in midfield, Germany were even playing like their leading club.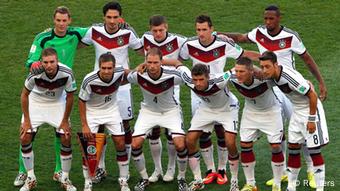 Spot the Bayern Munich starters in the 2014 World Cup final
After Bayern's recent Champions League success, interest in German football rose dramatically and that has extended to the national team too. As the head of social media at Bayern Munich Lorenz Beringer revealed, "the interaction levels on Bayern Munich's social media channels were higher on the day of Germany's semi-final vs. Brazil than on the day of Bayern's Champions League win, with the majority of the hits coming from China, the USA and Indonesia."
There can be no denying the Bayern influence on this team is widespread, but this isn't a Bayern team, and Joachim Löw is not Pep Guardiola. Under the former's guidance, Germany have shown greater versatility and adaptability. And above all, the one thing Löw has on any Bayern coach is time. "Work started 55 days ago, but in truth this started 10 years ago with Klinsmann," said Löw after winning the 2014 World Cup. His subtle comparison of the two time scales show just how far this Germany team has come, and just how much more there is to them than their Bavarian charges.
During their coverage of the 2014 World Cup, former Germany captain and legendary goalkeeper Oliver Kahn said, "Bayern have always wanted to have the best German players, but there are other players from other teams." And that variety of coaching has led to the addition of key attributes that those outside of the Bayern Munich group might not possess.
Sami Khedira might have taken giant leaps at Real Madrid but he was a VfB Stuttgart youngster. Manuel Neuer is considered the best goalkeeper in the world, and although his improvement has been remarkable at Bayern, it was at Schalke that he learned his trade. Toni Kroos hails from former Bundesliga side Hansa Rostock and made his breakthrough on loan at Bayer Leverkusen.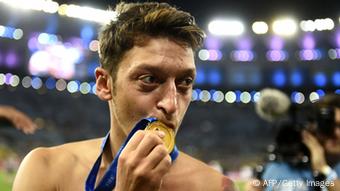 Mesut Özil had a fine performance in the World Cup final
Even those players that have chosen English pastures rather than the Bundesliga record champions - Mesut Özil, Andre Schürrle, Lukas Podolski and Per Mertesacker - have made pivotal contributions to this squad. Schürrle has been Löw's super-sub and proved just as much a match-winner as Götze when he assisted the goal that won Germany this year's World Cup. Mertesacker formed a strong partnership with Hummels and Özil, for all the criticism he has received, adapted well to a new position and performed well on the big stage.
The reoccurring trend is not that Germany's chargers are or were Bayern players, but that they have benefited from a German footballing education. Team unity is a long-engrained trait and one that extends well beyond the boundaries of Säbener Straße. "It's always nice to have a number of players from a successful team, but you need to check how many players they had from Bayern four or six years ago," said former Germany midfielder Dietmar Hamann.
The former Liverpool midfielder is right to point out the numbers. Four years ago there were also seven Bayern Munich players in the squad, but only three started against Spain in the semifinal. In both 2006 and 2002, there were four Bayern men in the squad. Bayern Munich's influence in Germany's last three World Cup squads are admittedly a little more visible. In 1974, six started against the Netherlands and in 1990 there were also six in the squad, although only two started. And in 1954, when Fritz Walter and Das Wunder von Bern (The Wonder of Bern) happened, there was only the one Bayern player in the squad.
And yet, as Hamann points out, it's how "humble they are, how hard-working they are and how hard they work for each other." Löw himself was keen to point out on more than one occasion than his squad was made of 23 players capable of stepping up and there is a feeling that this 2014 Germany team was one built on the trait of unity. The flurry of support on social media from a plethora of German clubs indicated that that harmony was nationwide.
Living together in the specially-made "Campo Bahia" might have been geographically inconvenient, but it proved a masterstroke. The sense of community that was born in that environment played a pivotal role in the team's success and although Löw's camp was far from liberal, the idea of both working and living together hails from the arrival of the Wohngemeinschaft (a flat share) back in the 1960s and 70s when a wave of free love and revolution rippled through Europe.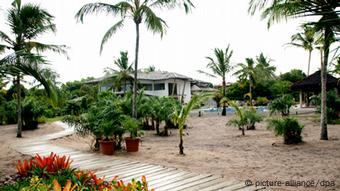 Living together made working together even better for Germany
The same continent shook with surprise when Germany beat favorites Hungary in the 1954 World Cup final. Coach Sepp Herberger delivered perhaps the most famous of German football's mottos: "11 Freunde müsst ihr sein"- "You have to be 11 friends." The same motto was used in 1996, a European Championship that Germany won. If anything, Brazil 2014 was 23 friends - and the staff - and the inclusion of 'squad' players like Ron-Robert Zieler, Erik Durm (and even Kevin Großkreutz) proves that there are facets of this team that lean more towards atmosphere than sporting contribution.
While the Bayern spine of this Germany squad played a significant part, it was Germany, the team, that won the 2014 World Cup. As Berti Vogts said during his time as Germany coach, "Der Star ist die Mannschaft" - "The star is the team". And at the 2014 World Cup, perhaps there was no better example of how brightly Germany's unified star shone.