The young Muslim had joined the "holy war." He had left Germany, joining one jihadist training camp after the other in Egypt. He would write the occasional email to his family back home. Shortly after he disappeared, his relatives contacted the specialized Berlin-based counseling service Hayat (link in German). Its experts sat down with the young Muslim's family, went through all the emails, and helped find the right words for their replies.
Daniel Köhler works at Hayat. He knows the recruiters' tricks in the camps, and says they tell everyone who arrives: "Not even your family will ever accept you and your faith; and they will try to get you out of here." That is then seen as proof that family members are now also the enemy.
In this particular case, the Hayat experts' strategy was to have the family behave in the direct opposite way to how radical ideology said they would behave. Confrontation was to be avoided at all costs. The relatives remained patient, and offered to engage in conversation. When the son started having second thoughts, his family suggested he take a break in a different country. The young man followed their advice, and settled somewhere else - far away from the camps. He started a family and is still in close contact with his parents.
Success through knowledge
The counseling service Hayat helped deradicalize the young Muslim. Hayat was launched in Germany in 2011, and has caused quite a stir world-wide. "Hayat" is Arabic and means "life." The project consists of a handful of people who can be reached via a helpline. The experts act as a bridge in all directions, mediating between parents, children, schools and imams. If necessary, they contact the police and other authorities.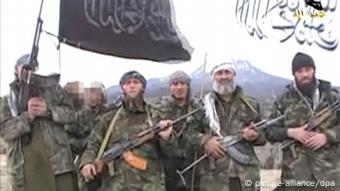 Germans in a jihadist camp (2009): "Not even your family will accept you"
"Hayat's approach is to involve the entire family, to get everybody on board who has a positive relationship with the person concerned," Köhler said. The idea is to strengthen the family and make it a clear alternative to radical ideologies. They attempt to argue from an Islamic perspective. "The prophet Mohammed clearly says that paradise lies at your mother's feet," Köhler said. "When you're a Muslim you can't avoid it: you have to hold your parents, and above all your mother, dear."
Hayat has helped dozens of people over recent years. Some managed to leave the radical scene altogether; others were kept from becoming too radical. "It's a long process," said Köhler. Similar neo-Nazi extremist cases often took years to resolve, according to the experience of the exit program Exit, which served as a model for Hayat. Helping radicalized Muslims get out of extremists' grip is a laborious process: "At the moment, we're working at 200 to 300 percent above capacity limits," Köhler said about Hayat. The number of inquiries keeps rising.
Exported to England
The idea is so convincing that it is now being exported to other countries. Hayat Berlin received phone calls from Austria, Canada, France and Sweden - people had found the German helpline on the Internet. There was no comparable service in their own countries. The callers seeking help hoped to benefit from the fact that the Hayat experts offer their services in many languages apart from German, including Turkish, Arabic, English and others if necessary.
But since the project is funded by Germany's Federal Office for Migration and Refugees - with German taxpayers' money - the offer was originally intended for people in Germany. "It was clear that we wouldn't be able to counsel families worldwide - with regards to resources," Köhler said. An idea emerged: international collaboration on the topic.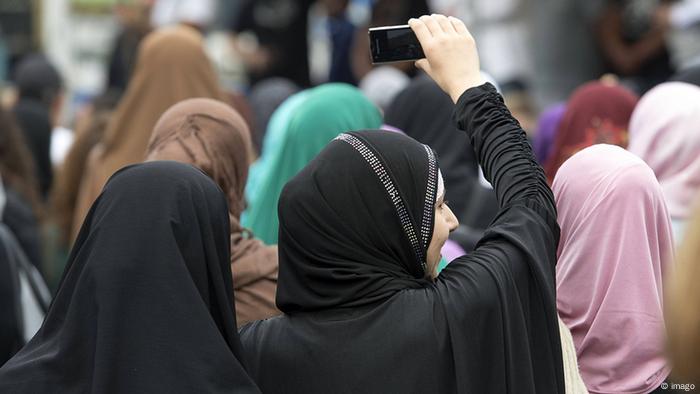 Islamist demonstration in Frankfurt: a deradicalization network as a counterweight
Britain looks almost ready to go. Simon Cornwall from the public London Probation Trust brought the idea to the British capital. Together with a cooperation partner, the non-governmental Active Change Foundation, Hayat's British branch looks set to be launched. Sometime in the coming weeks, the British parliament will have to approve funding, but all concerned parties believe counseling activities can start soon in London.
Building a network
And it doesn't stop in Britain: there are plans to set up Hayat Australia and Hayat Canada. "We're planning an active exchange between the various projects," Köhler said. But they're not there yet. "It's looking very good in Canada and the Netherlands," he said. "Our goal is to set up counseling centers there sometime over the next few months." Australians have demonstrated a big interest, too, but negotiations have only just started.
Ideally, the network's national branches could provide mutual support. The German Hayat experts plan to train the counselors abroad and set up their programs. At a later stage, experts from different countries could give each other advice on challenging cases and developments. Ultimately, an international exit program would serve as a counterweight against the jihadist scene, which also doesn't stop at country borders.