The Bundeswehr has flown hundreds of reconnaissance missions in Syria and Iraq since January as part of its contribution to the international efforts against the so-called "Islamic State" (IS), according to figures from its operational command center circulated on Wednesday by news agency dpa.
Beginning early last year, Germany had supported coalition airstrikes against IS in the two countries, operating six Tornado reconnaissance jets and a tanker aircraft used for aerial refueling.
New figures showed the Tornados flew 692 reconnaissance missions and the tanker flew 315. Together the aircraft flew 3,651 hours out of Incirlik Air Base in Turkey.
Bundeswehr soldiers also helped crew airborne early warning and control (AWAC) aircraft during 10 reconnaissance flights for NATO.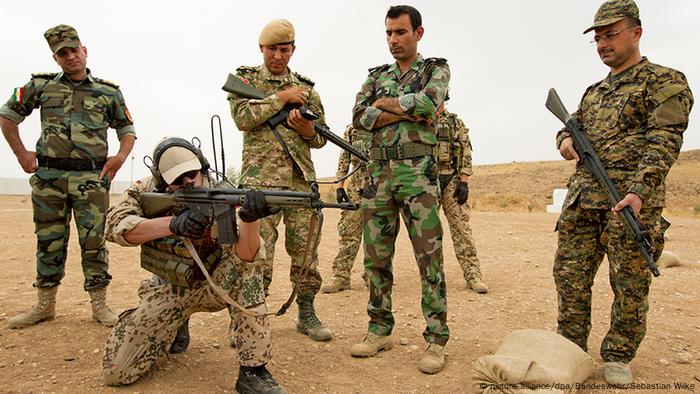 German soliders helped train peshmerga fighters in Iraq
Bundeswehr soldiers also trained Kurdish peshmerga fighters in northern Iraq and supplied them with weapons. Germany also provided equipment to countries such as Jordan, Tunisia, Mali, Niger and Nigeria.
The number of flights came despite half the aging jets being temporarily grounded in October due to loose screws in the cockpit as well as a temporary grounding during the abortive coup in Turkey.
In November, German's Defense Ministry said it was considering moving its jets from Turkey to Jordan, Kuwait or Cyprus, at the request of the Bundestag. German lawmakers had been repeatedly prevented from visiting Incirlik after labeling as genocide Turkey's mass killing of Armenians in the early 20th century.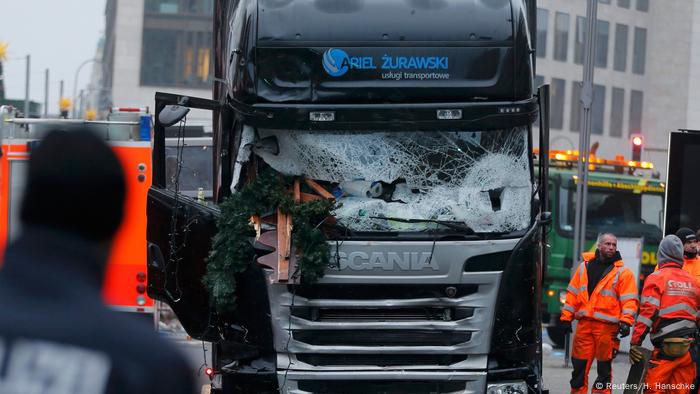 After the attack in Berlin more Germans are in favor of the armed forces expanding their operations against IS
Germans in favor of greater activity
After last week's attack in Berlin, most Germans said they were in favor of greater participation of Germany in the fight against IS, according to a survey conducted by the opinion research institute YouGov for dpa.
Some 53 percent of respondents said Germany should be more involved, with only 30 percent opposed.
But just 33 percent were in favor of Germany's armed forces actually bombing IS positions in Syria and Iraq. Some 48 percent were opposed to it.
In September, peace activists demanded that Germany end its operations at Incirlik, saying US-led military interventions in Afghanistan and Iraq demonstrated that peace could not be achieved via bombing.
"The military is part of the problem and not a solution to the problem," said Susanne Grabenhorst, chairperson of the International Physicians for the Prevention of Nuclear War.
aw/kms (dpa)