The German Medical Association (Bundesärztekammer) said in a statement on Monday that the introduction of a mandatory age test for refugees would be an "intrusion of the person's physical integrity."
"The association has considerable reservations about it," the association's president Frank Ulrich Montgomery, said.
"If you were to do this with every refugee it would be an interference in their human welfare," Montgomery told the German daily newspaper Süddeutsche Zeitung in its Tuesday edition.
The association said such tests also have a large margin of error. It has voiced strong criticism in the past.
Read more: Medical age tests for young refugees criticized as imprecise
From voluntary to mandatory?
The tests have to date been voluntary and can be requested by asylum seekers or refugees who want to prove their age and also by the authorities. But the use of X-rays in age determination is now mandatory only in criminal cases.
Hamburg and Berlin have used the voluntary tests for several years and the tests were rolled out across Germany in late 2016.
The method is known as roentgen arthroscopy, in which doctors assess a young person's age by checking their physical appearance, their teeth and also, if needed, by X-raying hand bones or the clavicle.
Many young people seeking refuge often arrive in Germany without parents and their access to housing and support depends on whether they are legally a child or an adult.
Young asylum seekers and refugees who are found to be 18 or under are taken into youth accommodation and given a legal guardian. They receive financial and other support, they go to school and could eventually gain the right to bring their parents to Germany.
The number of migrants, asylum seekers and refugees coming to Germany dropped sharply last year, but the proportion of unaccompanied children among them rose, according to the Federal Agency for Migration and Refugees, BAMF.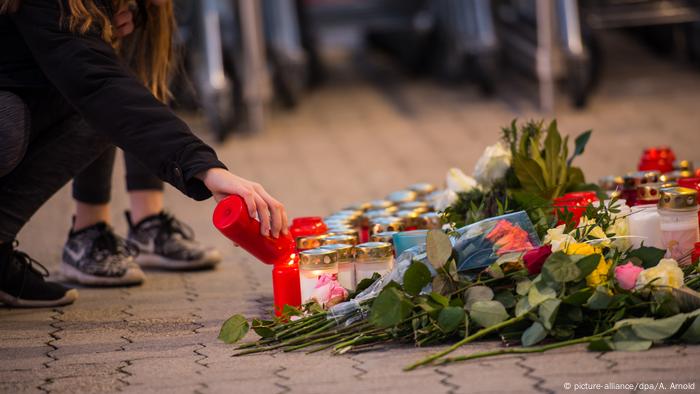 Residents of Kandel paid tribute to the 15-year-old girl who was stabbed
Kandel stabbing promts renewed calls for testing
Several politicians have been calling for mandatory age testing to be introduced following the fatal knife attack on a 15-year-old girl in the town of Kandel, Rhineland-Palatinate in south-west Germany last week,
The suspected perpetrator is an unaccompanied young male refugee from Afghanistan who was known to the girl and her family. The case has reignited debate on the criminal prosecution of asylum seekers.
Two days after the killing, the girl's father said of the suspect: "There's no way he is ever only fifteen ... We hope that through the process we will now know his true age."
Read more: Opinion: Murder of German girl will have political consequences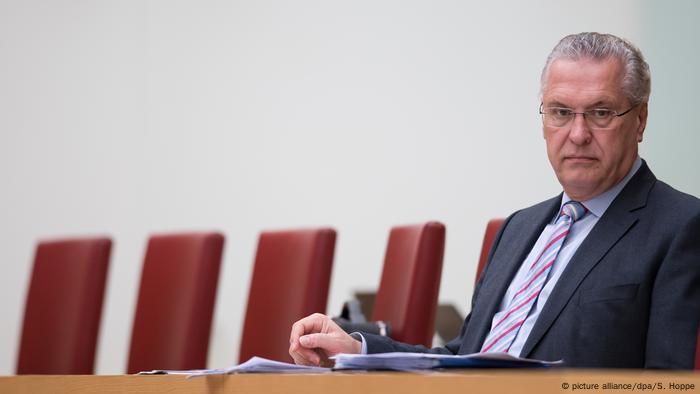 Bavaria's Interior Minister Joachim Herrmann wants tighter age checks of all asylum seekers
Bavaria's Interior Minister Joachim Herrmann of the Christian Social Union (CSU) recently demanded "strict regulation for a medical age check of all incoming refugees who are not clearly recognizable as children."
The CSU said it would campaign on the issue in the ongoing coalition negotiations with the Social Democrats (SPD).
"Too many refugees are still faking adolescent age," Herrmann said.
The vice chairman of Germany's largest party in parliament, the Christian Democrats (CDU), Thomas Strobl, told newspaper Die Welt on Sunday that the age of all asylum seekers should be examined by doctors.
CSU deputies have called for a closed session on Thursday to agree on legislation that would make it obligatory for refugees to undergo age tests.
The far-right Alternative for Germany (AfD) has demanded such tests for some time, based on the Austria model, where statutory age assessment was introduced eight years ago.
jbh/se (dpa, AFP)