Rapper and YouTube artist Ben Salomo can withstand a lot. Born in 1977 in Israel, he's taken a lot of blows from childhood on while growing up in Berlin-Schöneberg. He's Jewish.
"When I was young, my religious affiliation didn't mean anything," he told DW. "But then at 11 or 12 years old, I was asked by my friends who were Muslim what I was. And when I said I was Jewish, these boys with whom I had once played, they suddenly turned against me."
"I attended a number of schools. Wherever I was, I was discriminated against due to my Jewish heritage. And some people were violent towards me, too."
Ever since, Salomo, whose real name is Jonathan Kalmanovich, has stopped wearing religious symbols out in public at the request of his mother. "You never know who you'll encounter, who will feel provoked or lash out."
His mother is not the only person to caution against publicly displaying religious symbols; the president of the Central Council of Jews, Josef Schuster, has warned against wearing the Kippa in public, at least when out alone. Even though Salomo finds that the open acknowledgment of one's confession, "would be, in principle, the right way." Many other people agree. A "Berlin wears kippa" protest is set for Wednesday in response to the recent anti-Semitic assault that was caught on video.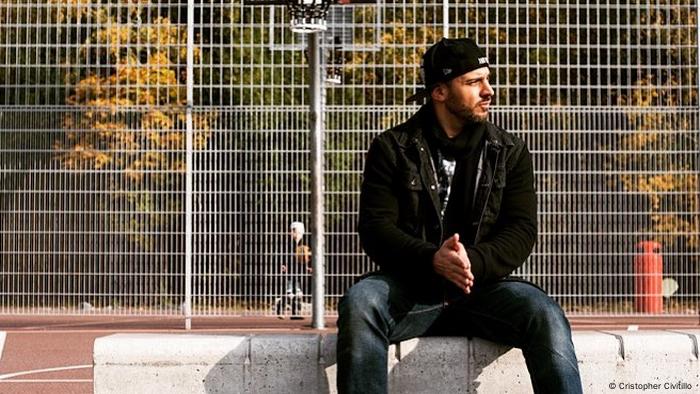 Rapper and You Tube star Ben Salomo
'Enough is enough'
One way that Salomo dealt with anti-Semitism was through breakdance and rap, which at that time was not tarnished by racism and anti-Semitism. But that has changed in a fundamental way. "People socialized in anti-Semitic ways of thinking entered the scene and started spreading their ideologies," he noted. "That grew and grew, and no one thought about it or took a stand against it. The entire cultural scene has changed. It's not what it once used to be."
So Salomo took drastic measures. He terminated his project "Rap am Mittwoch" (Rap on Wednesday), Germany's largest live rap battle on the internet battle, something he produced and moderated himself on YouTube, and left the hip-hop scene. He did it because he felt abandoned. "There's no solidarity," he said. "No one really wants to deal with the subject of anti-Semitism, which is often disguised by a particular hatred toward Israel. That's why I said: 'Enough is enough.'"
The anti-Semitism expressed in the lyrics of rappers Farid Bang and Kollegah, whose recent Echo award win has stirred up quite a bit of controversy, is not an isolated case in Ben Salomo's eyes. It is, he said, "a reflection of what is going on in the future across society."
Read more: Jewish council says anti-Semitism in Germany is increasing
'A difficult discussion' to be had
As a mark of protest about the Echo award being given to Kollegah and Farid Bang, many musicians have returned their Echo awards, including Russian-German pianist Igor Levit, who had won an Echo prize for classical music in 2014. In an interview with the website for the Die Zeit newspaper, the Jewish musician spoke of a "shift in consensus," which is taking place in German society.
"Things which had been fully unacceptable in society and were not tolerated, not even under the cover of freedom of expression, are suddenly once again consensus." He demanded a "difficult discussion" be had about the development.
Although not a fearful man, he said, "When, as has recently happened, the Holocaust survivor Anita Lasker-Wallfisch gives a speech in the Bundestag and parliamentarians refuse to stand to applaud her [Eds.: as members of the AfD political party have done], that is very painful. I am not afraid but I watch things like this very carefully."
Read more: Germany's AfD is 'destructive power,' Jewish leader warns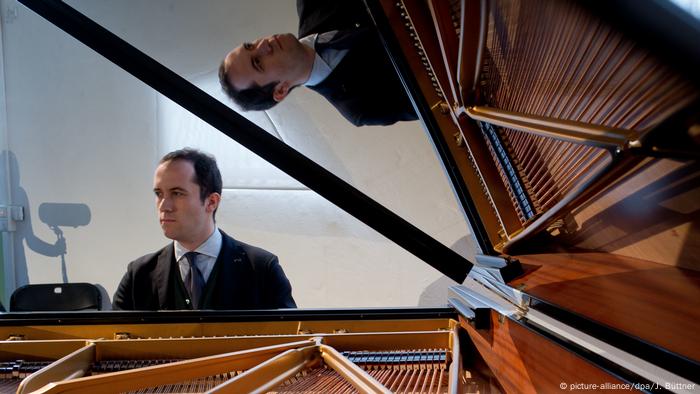 Igor Levit, pianist
Concern about the ways we treat each other
It's exactly this interpersonal understanding that has been on the mind of the performance artist, musician and producer Peaches, whose given name is Merrill Beth Nisker. Born in Toronto in 1966, she was raised in a Jewish family; she has made Berlin her home since the end of the 1990s.
She travels the world thanks to her music. Up until now, she has not hidden her Jewish heritage from others; she has not, she said, ever felt threatened because of it. When asked by DW if she is worried about the increase in anti-Semitism in Germany, she replied, "I am not only concerned about anti-Semitism but about the ways in which people are treating other people. I am worried about where people are getting their information from, how they interpret that information and how they generalize things. And I'm extremely concerned when a German rapper says such things."
Read more: Why gangsta rap's aggro style appeals to the masses
The artist closely followed the recent events in Berlin, in which a young man wearing a Kippa was attacked, and although she does not want to make any blanket statements, she notes it is a complicated discussion. "The frustration of young Muslims in Europe is huge and that has a lot to do with the politics of Israel. But Israel and Judaism are two different things, which are constantly being mixed, just as Islam and terrorism are."
A lack of information is a continuous problem. "Many people do not even know what a Jew is. I have a friend from France; at some point, he used the word 'Jew' in a negative manner so I said, 'Hey, I'm a Jew, what's that supposed to mean?' And he said, 'I don't know, I've never met a Jew before and I don't even know what it means to be Jew.' A lot of people are just straight-up ignorant."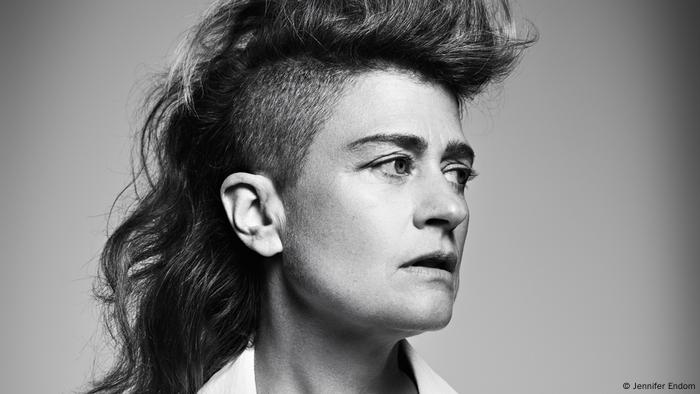 Canadian-born Peaches was raised in a Jewish family
Emigration as a last resort
More information is always something Ben Salomo thinks is urgently necessary. "The German government must start spending money to combat this hatred: financing social work and educational measures. If politicians don't start acting now, then things here will develop in the next five to 10 years like they have in France."
With around 500,000 Jews in the country, France has one of the largest Jewish communities in Europe. Around 27,000 people have emigrated to Israel in the last five years as a result of rising resentment and violence against them.
To combat that increase in anti-Semitism, Salomo offers seminars across Germany, and works with Jewish youth across the country. He is trying to strengthen their self-confidence. In the process, he's become aware that anti-Semitism isn't just restricted to schoolyards in Berlin's more troubled neighborhoods. "Almost all the kids, regardless of where they live, tell me about anti-Semitic attacks, about being discriminated against, about being spat on. I'm well-networked in the Jewish community in Berlin and beyond. Almost all Jewish citizens I know are very worried."
Read more:Anti-Semitism on rise in Berlin schools, says US Jewish group
Emigration is always a possibility, but one which Salomo and his family consider a last resort. The thought gives him a heavy heart. "It's a heavy pendulum swinging over our heads. I grew up in Berlin but if it becomes necessary, I'd leave Germany. In my head, the bags are already packed."