Germany has fairly restrictive policies when it comes to dual citizenship. The German state adheres to a principle known as "the avoidance of multiple nationalities" and generally, Germans must give up their nationality if they wish to obtain a foreign one. Exceptions only apply to EU citizens, Swiss citizens and children or grandchildren of immigrants. Germany also practices birthright citizenship, but many restrictions apply.
Currently, around 4.3 million people living in Germany hold two or more nationalities. About one in every five immigrants of Turkish descent in the country has German and Turkish passports.
Chancellor Angela Merkel's conservative Christian Democrat Union (CDU) aims to tighten citizenship laws. At the CDU conference last December, party officials launched a debate on possible restrictions on dual citizenship. The subject of the dispute is what is known as the "obligation option," which means that children of immigrants obtain both nationalities at birth, but must choose one when they reach the age of 23. In 2014, the coalition government agreed that children born and raised in Germany would be allowed to keep both nationalities as adults.
German news magazine "Der Spiegel" reports that the CDU plans to campaign against dual citizenship. "We must make far-reaching changes to the policy of the exceptions," Cemile Giousouf, the chairman of the CDU's integration network, told the magazine. A paper that will be integrated into the CDU's election platform suggests that grandchildren of first-generation immigrants may only have German citizenship.
Merkel rejected the demands in December. According to "Spiegel" she is now ready to back a new regulation, probably as a consequence of Recep Tayyip Erdogan's verbal attacks on German politics and the fact that many Turks living in Germany identify with the Turkish president.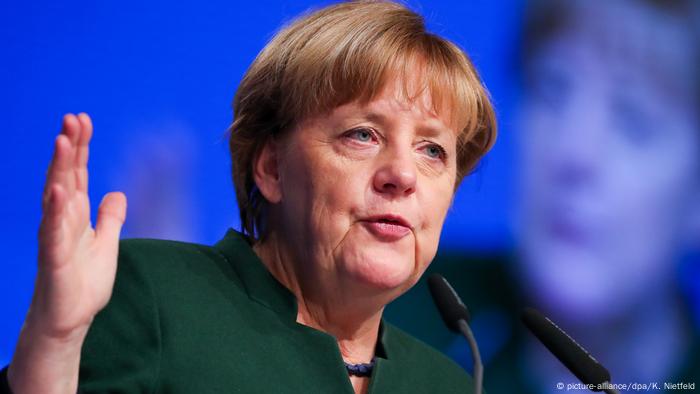 'I don't think we are having an election over dual citizenship,' said Merkel in December.
France
Most EU states, including France, now allow dual citizenship. French nationals have had the right to dual or multiple nationalities since 1973. In 2009, France stood against the first article of the European Council's "Convention on the Reduction of Cases of Multiple Nationality and on Military." The aim of the agreement was to "to reduce as far as possible the number of cases of multiple nationalities, as between member states."
In France, "jus soli," meaning birthright citizenship, is practiced. Anyone who is born in France and has lived in the country for five years is granted French citizenship upon request after the age of 13 - regardless of the parents' nationalities. Children born in France to parents who were also born in France, regardless of their nationalities, are also able to receive French citizenship at birth.
Sweden
For a long time, Sweden, like Germany, adhered to the "avoidance of dual citizenship" principle. A law adopted in 2001, however, allows Swedish nationals to apply for a different nationality without losing their Swedish passport, provided that the laws of the country permit this. In turn, immigrants in Sweden do not necessarily have to give up their foreign citizenship when they are naturalized.
The sociologist Thomas Faist sees Sweden as a potential role model for other countries. Two passports are seen "not as a problem, but rather as a contribution to integration," Faist told the German media agency "Integration." Other Scandinavian countries have similar regulations. In 2014 Denmark passed a law which allows dual citizenship. In Finland, a similar law had already gone into effect in 2003. In Norway, however, dual citizenship is permitted only in exceptional cases.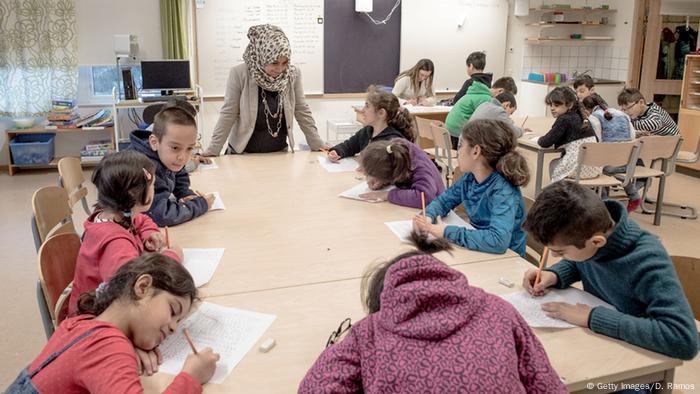 Sweden has long been a country of immigration, but it has tightened its asylum law in recent years
Central and Eastern Europe
Under the nationality law in Poland, Polish citizens cannot be recognized as citizens of other countries at the same time. The possession of a foreign passport, however, is tolerated. Polish citizens cannot avoid civic obligations by using a foreign citizenship to get out of them.
Ukraine does not recognize dual citizenship. Under current laws, newly naturalized Ukrainian citizens must give up other nationalities within two years. Some countries in Eastern and Central Europe, on the other hand, such as the Czech Republic and Romania are open to multiple nationalities. Bulgarian, Serbian and Croatian citizens are entitled to hold dual citizenship, but foreigners wishing to be naturalized must renounce their previous nationality.
Spain
In principle, Spain permits dual citizenship for immigrants from Portugal, Andorra, the Philippines, Equatorial Guinea and Latin American countries with which it has concluded dual citizenship agreements. According to the Spanish constitution, immigrants from other nations must renounce their foreign nationality if they wish to hold Spanish citizenship. Spanish citizens are entitled to dual citizenship if they inform the authorities within three years that they wish to keep their Spanish passport.
Depending on the country, laws differ throughout southern Europe. Monaco and Andorra, for example, prohibit dual nationality but in Portugal, it is permitted.