There was understandable outrage when The New York Times reported that monkeys had been locked in airtight chambers for hours on end, breathing in diluted VW Beetle diesel exhaust fumes.
If that wasn't enough, reports followed that — in a study funded by the same research group, which took money from car giant VW — humans had been tested by researchers in Aachen for the possible effects of nitrogen dioxide on their bodies.
The two sets of experiments were widely seized upon as one. Taken together, the stories looked grim. One could have been forgiven for thinking that humans, too, had been forced to spend hours inhaling the most noxious fumes that German engineering had to offer.
"These tests on monkeys or even humans are in no way ethically justified," said Chancellor Angela Merkel's spokesman Steffen Seibert. It all looked very murky.
Read more: Car exhaust monkey test backfires on VW, German carmakers
At Aachen's university research hospital — where a press conference was convened on Friday seeking to clear things up — there was bemusement, and a feeling of unfairness even, at how the study had been treated. The study itself — by Aachen Uniklinik's Institute for Occupational Social and Environmental Medicine — wasn't linked to diesel in the slightest, they said.
Study for welding workers
True, participants were breathing in nitrogen dioxide at volumes greater than they normally would do in the ambient environment. But the levels were similar to those that one would normally experience in certain workplaces — specifically the welding industry.
"The study was primarily about the issue of occupational exposure limits," said the official response, although it did add there was "also certainly interest" in any effects at environmentally relevant concentrations.
Read more: Volkswagen vows to end animal testing after latest diesel scandal
"The first time I heard of these animal experiments was on Friday last week," Thomas Kraus, the institute's professor of occupational and environmental medicine, told DW. "Before I didn't know. I think one of the problems was that in the media it was reported that there were human studies and they treat them (the subjects) like animals."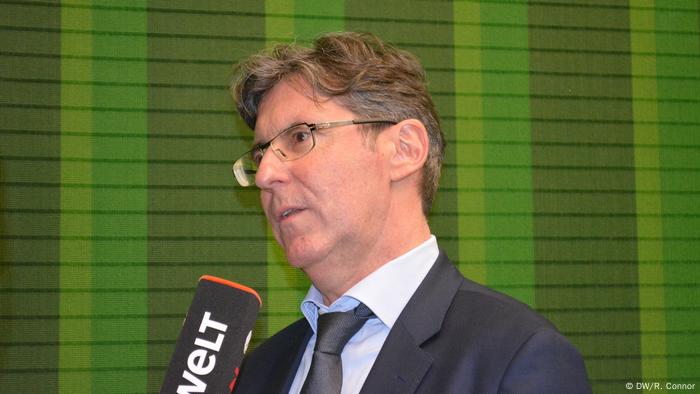 Kraus says the unwelcome attention came as something of a surprise
"One of the misunderstandings was that we also exposed them to diesel fumes. And that was totally wrong but, in the first media reports it said that, 'in Aachen, they exposed humans to diesel motor emissions' — which was completely incorrect."
Part of the problem appeared to have been that the defunct European Research Group on Environment and Health in the Transport Sector (EUGT) — a group funded by the German car industry — had paid for both the monkey study and, quite separately, the human one.
Read more: Car industry going from bad to worse?
However, under the Aachen institute's own terms, the exact goal of the research could not be specified. EUGT also had no influence over the design and execution of the experiment, nor its publication.
"I think it was part of the problem that the two things were reported together because we had the same funding organization," said Kraus. "That was the (media) constructed link but there was no link between the two studies — so we tried to find safe threshold values in the workplace with our study."
"Parallel, I think the funding organization EUGT also had the aim to get environmentally relevant concentrations so there was, of course, a parallel activity of the funding organization but we did not know that at the time."
"At the time when we performed the study, I couldn't have known that a diesel scandal would appear several years later. From the point of view, now, of course, one would be more careful but at that time we did not know and nobody knew that a diesel scandal would appear one or two years later."
'I don't think we were in danger'
Participant Georg Winkens, who has taken part in other clinical tests, has sympathy for those who conducted the research. A physics student aged 24 when he participated in 2014, Winkens believes the issues of animal and human tests have been very much conflated.
"Actually, I don't see why there is this fuss about the study we did. Yes, I know this company who asked for the study was paid by the German car companies — and they conducted these experiments with monkeys which got known at the same time. I would assume that this is how it got stuck with this uproar, but I don't think we were ever in danger and I don't think it's appropriate to make a fuss like this about it."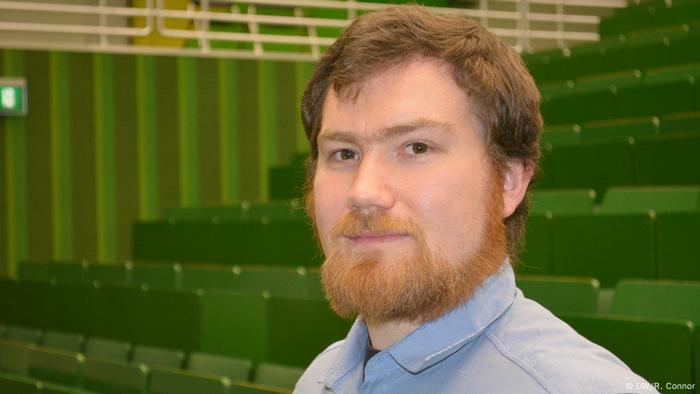 Winkens didn't think he and the other participants had been placed in any danger
Winkens appears to have been sure he and his fellow participants were never in danger.
Days of testing would involve Winkens and usually about four other people sitting around in an airtight room, with the flow of air and nitrogen dioxide controlled. Perhaps they would play games they had brought in. Or watch films. Some participants — for the most part students — saw it as a chance to get paid while doing their schoolwork.
For anyone bound by the financial constraints of university life, it's a tempting way to make money.
"It's not hard work," said Winkens. "It's just sitting there and doing whatever you want then getting money for it. To be honest, I'm a student and so money matters. And, I never had any doubts about whether we were safe or not. I never thought they would put us in danger of long-term risks or anything. I didn't think twice when I applied for it. "
There would be medical tests. Kraus had expected they might see some effect — not coughing and spluttering, or even reduced lung function — although that was tested. It was thought there might be small changes, for instance in mucous membranes or the levels of certain chemicals in the blood. To the surprise of the researchers, none were seen.
"I would assume that people who drive every day or who get stuck in traffic jams every day have a higher exposition over a long time and were more in danger than we were," said Winkens.