More than 65 people were reported to have died Monday in Taiwan as a cold snap continues to blow across Asia.
"In our experience, it's not the actual temperature but the sudden drop that's too sudden for people's circulatory systems," a Taipei city told the Associated Press.
Other casualties were reported in Japan where at least five perished and more than 100 were injured Sunday as record snowfall and temperatures plunged across the country - including subtropical areas.
Across mainland China, at least two dozen weather stations recorded all-time low temperatures over the weekend.
Some of the most extreme temperatures were recorded at Eergu'Na in Inner Mongolia where the mercury plunged to a record low of -46.8 degrees Celsius on Saturday.
In Hong Kong, primary schools and kindergartens were ordered closed Monday after temperatures plunged to about 3 degrees, a 60-year low. Some 130 people had been trapped at day earlier on a peak in the city that also seldom gets such cold weather.
In Vietnam, temperatures in the capital Hanoi dropped to six degrees Celsius overnight over the weekend, which state-run media noted was the coldest weather the country has experienced for two decades.
Climate change connection?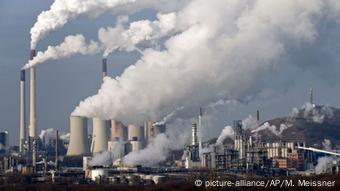 A report released by the UN's disaster risk reduction office in November revealed that over the last 20 years, 90 percent of disasters were caused by weather-related events.
The extreme weather comes just days after the UN released a report saying the cost of extreme weather phenomena due to climate change is grossly underestimated by national governments.
"Not only are we falling short in being able to fund the big visible disasters, we're also falling short in meeting the ones that are below the radar screen, that still affect many tens of thousands of people," Robert Glasser, head of the UN's Office of Disaster Risk Reduction told the Thomson Reuters Foundation earlier this month.
He predicted that the economic costs of disasters would rise as the impacts of climate change - which include more extreme weather increases.
In a flagship risk report, the UN predicted last year that the cost of disasters globally had reached an average of $250 billion (270 billion euros) to $300 billion every year.
jar/jil (AFP, AP, dpa, Reuters)