EU Justice Commissioner Vera Jourova on Thursday said €200 billion ($235 billion) of suspicious transactions at Denmark's largest money lender is "the biggest scandal we have now in Europe."
Jourova told reporters that she will meet with the finance ministers of Denmark, Estonia and Finland in October to better understand "where the main errors happened" at Danske Bank and whether supervisory authorities had also been at fault.
Between 2007 and 2015, €200 billion worth of transactions made through the accounts of 15,000 non-resident clients were suspicious, according to an internal report published Wednesday.
The bank said it was unable to determine where the money came from, noting that some 23 percent of incoming funds were received from Russia. Dankse Bank chief executive Thomas Borgen resigned shortly before the report was published.
Read more: UK gov't 'turns a blind eye' to dirty Russian money
Widening fallout
Denmark's Financial Supervisory Authority (FSA) also announced on Thursday that it would reopen its investigation into money laundering at Danske Bank.
"We are reopening the investigation into the bank that we closed in May," FSA chief Jesper Berg told Danish broadcaster TV2. "When new information emerges, we have to look at it and assess if there is need to take action."
Danske Bank is already facing a criminal investigation at home. In August, Danish state prosecutors said they were investigating serious economic and international crime linked to alleged money laundering.
Read more: German castle expropriation from Russian owner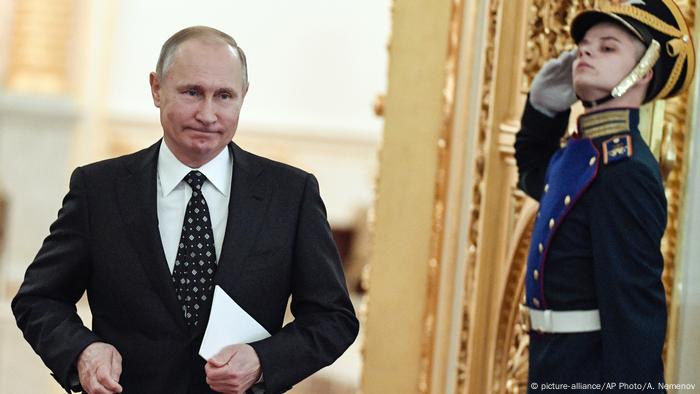 The Danske Bank branch in Estonia allegedly helped launder money from Russian President Vladimir Putin's family, according to a whistleblower report handed to senior figures at the bank in 2013
Danish PM aghast
In 2017, Denmark ranked 2 in Transparency International's corruption perceptions index. For a country considered one of the least corrupt in the world, the widening money laundering scandal at Danske Bank has shocked Danish politicians and citizens alike.
Speaking from an informal EU leaders summit in Salzburg, Danish Prime Minister Lars Lokke Rasmussen said the "fact that Denmark has been at the center of money laundering of this size is frankly quite horrible."
Danske Bank may face heavy fines from European regulators. If the case draws the attention of US authorities, the fallout could be even more significant. Danske Bank said none of the suspicious accounts broke US sanctions rules.
Read more: Dutch bank ING pays fine to settle criminal investigation
ls/msh (AFP, Reuters, AP)
Each evening at 1830 UTC, DW's editors send out a selection of the day's hard news and quality feature journalism. You can sign up to receive it directly here.