As concerns grow that the coronavirus (COVID-19) outbreak could develop into a pandemic, the emergence of more and more cases in Europe throws up the question of how prepared the continent is to cope with the disease.
At first glance, it seems the EU, and in particular the European Center for Disease Prevention and Control (ECDC), has been proactive in dealing with the virus, notwithstanding the recent spread in Italy, France and other western European countries.
In an emailed statement the ECDC told DW that EU countries and those in the European Economic Area "have a level of preparedness that should support their efforts to combat the threat, as well as pandemic preparedness plans, which could be activated" by the national health authorities.
Given that richer countries have highly developed medical infrastructures in place, you would assume that they are better placed to cope with the outbreak than poorer, less-developed European countries.
Africa more of a concern than Romania
However, that's not necessarily true. Take Romania, for example. There are currently around 1.3 million Romanians working in Italy. Many of those are likely to return to their home country as the virus tightens its grip, especially in northern Italian regions. You would be forgiven for thinking that the Romanian government's resources and capabilities may not pass muster, given the country's economic and infrastructure problems.
But that's not the case.
"Even in early February, the government was ordering protection gear, and testing capacity was in place [to prepare for Romanians relocating]," says Menno Douwe de Jong, a professor of clinical virology with the Department of Medical Microbiology at the University of Amsterdam.
Read more: Opinion: Coronavirus pandemic is on our doorstep
Adrienne Rashford, who leads the World Health Organization/Europe Preparedness, Readiness and Capacity Building team, says that good planning is key, rather than a country's economic strength alone. "For countries, being prepared and coping with a disease outbreak is not just a question of income, it's about coordination and good communication with the community," she told DW via email.
Indeed, de Jong says that Romania is less of a concern to him "than almost the entire continent of Africa," despite projects such as PREPARE (Platform for European Preparedness Against (Re-) emerging Epidemics), which de Jong is involved in, that have been set up to be able to act swiftly in the event of an epidemic, such as Ebola.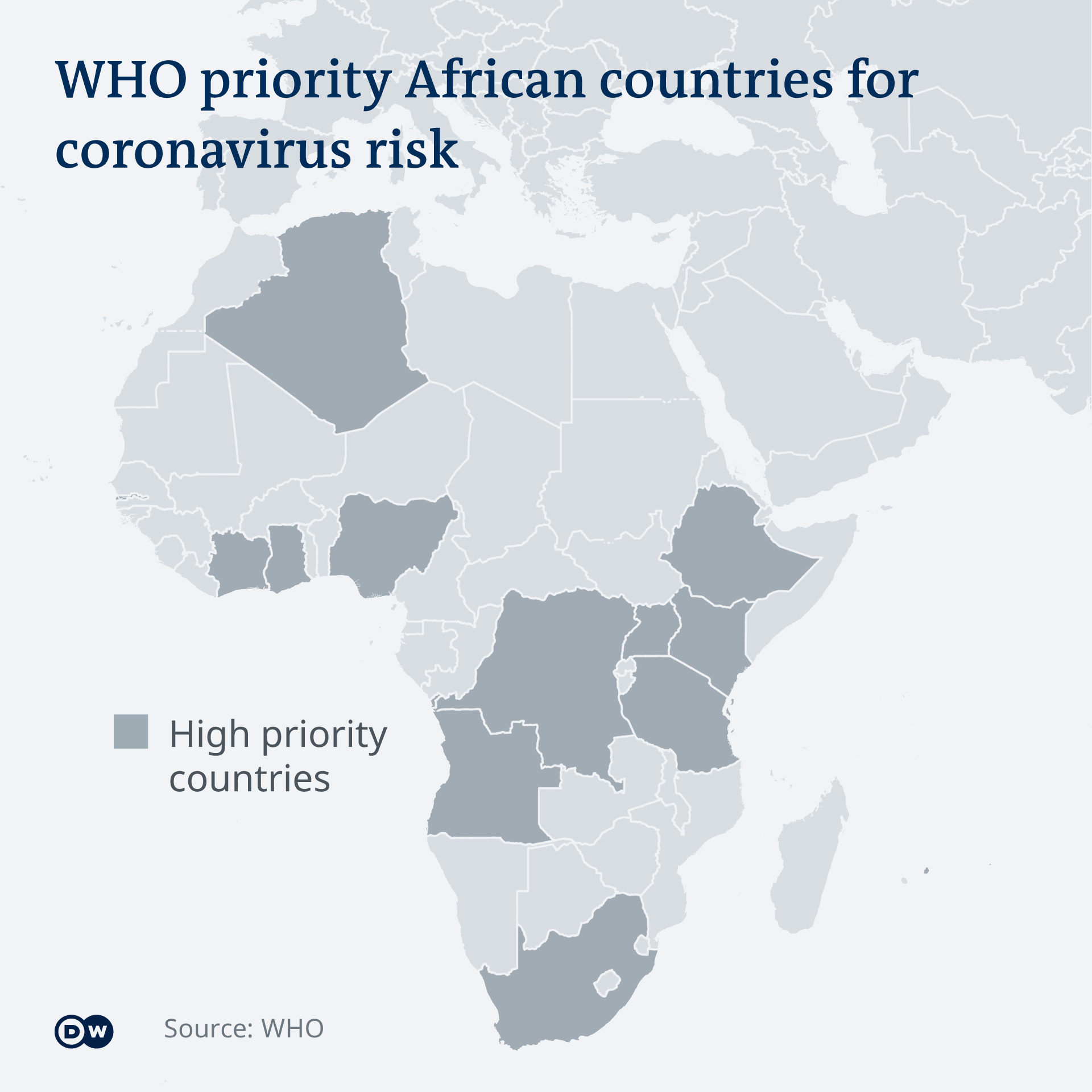 Italy as a test case for EU?
One of the hardest-hit countries in the EU is Italy. As de Jong points out this is "obviously not a resource-limited country." It merely shows, he says, that this is a difficult problem to handle. "We are all on the alert for cases based on case definitions and epidemiological links. Nevertheless, there is a cluster."
Read more: EU crisis center monitors coronavirus outbreak, offers aid to China
To better understand and provide financial, technical and medical support to contain the virus a joint WHO/ECDC team is currently on the ground in Italy. Dr Andrea Ammon, the ECDC's director, said at press conference in Rome on Wednesday that the assessment of the clusters in Italy would provide crucial information on "what it means for other EU countries." At the same time she stressed that the situation may vary from country to country. The joint mission would help to "prepare for other scenarios elsewhere in Italy or Europe." Working closely with the national authorities, she said, would allow experts to tailor their help to the specific needs of a country.
Adrienne Rashford is keen to dispel the possible misconception that more developed countries are given preferential treatment in terms of help. "The WHO is ready to support all member states on request. Of course there are varying levels of need and varying levels of risk, but all countries are developing their respective plans through the WHO's Strategic Preparedness and Response Plan [for the new coronavirus] so resources are focused where they are needed, and where gaps are identified."
In many ways Italy is seen as a test case for global emergency response capacities. Speaking at the press conference in Rome, EU Health Commissioner Stella Kyriakides said that "the real-time exchange of information and coordination of measures [between member states] are crucial for an effective and coherent response." Diverging approaches, she said, should be avoided.
Comparing the response to the outbreaks of SARS and MERS — two related coronaviruses — in 2002 and 2012 respectively, it seems that lessons have been learned in terms of transparency and communication. That is a key development, says de Jong. "I think there is better preparedness, at least there is more communication — starting with China, which obviously was a different ballgame in 2002 when SARS emerged. There has been a lot of openness from the Chinese, which has helped a lot. If we don't know what's happening then we can't do anything."
DW sends out a selection of the day's news and features. Sign up for it here.