The western German city of Cologne on Friday inaugurated its new historical archive, 12 years after a subway construction mishap collapsed the former building.
In March 2009, the Cologne archive building collapsed into an excavation pit of a nearby subway construction project. Two people were killed and irreplaceable historical documents of the 2,000-year-old city were buried in the rubble.
Cologne Mayor Henriette Reker said ahead of the opening she is happy that the memory of "the demonstrably oldest German metropolis" has found a new home.
Cologne officials said the new archive was built around 2 kilometers (1.2 miles) away from the original site and was built at a cost of €90 million ($106 million).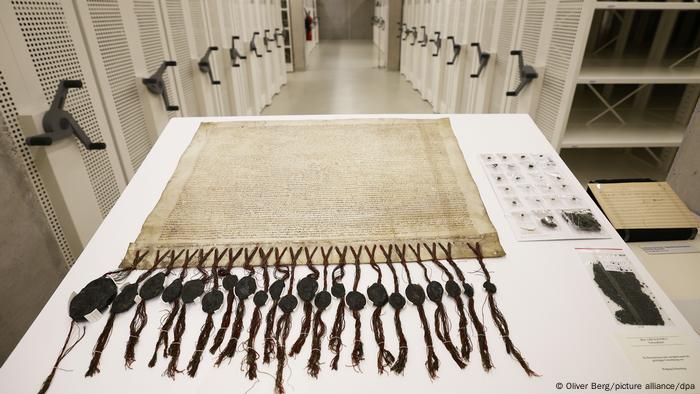 An ancient historical document in Cologne's historical archive
'Citizen's archive'
Director Bettina Schmidt-Czaia said the new building was conceived as a "citizen's archive," containing 45 workstations in a reading room, a lecture hall and seminar rooms. Regular exhibitions, guided tours and events are planned.
The city has called the new institution the most modern municipal archive in Europe, with room for documents on 50 kilometers of shelves.
The new building was also built with several energy-efficient, climate-controlled zones adapted to the fragile historical archival materials, said Mayor Reker.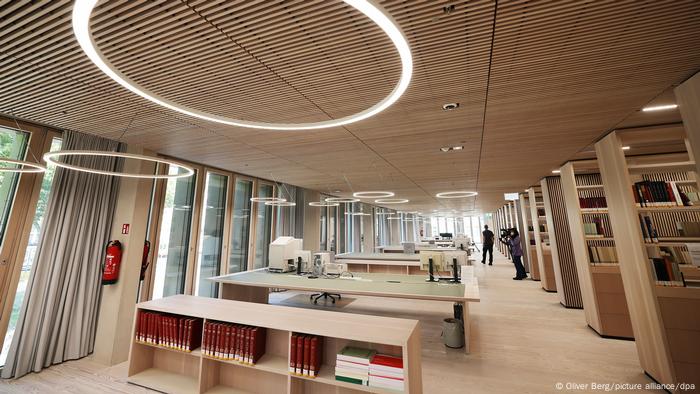 The modern building includes reading and seminar rooms
Most historical documents recovered
Ursula Heinen-Esser, environment minister of the state of North Rhine-Westphalia where Cologne is located, said Friday it was an "unbelievable achievement" that 95% of the archives contents were able to be recovered. A far smaller share of the archives has been fully restored as yet.
"They contribute to the identity, the self-image and the culture of the city," she said.
wmr/msh (dpa, AFP)