Bulgaria will not sign a UN pact to promote safe and orderly migration, a ruling party official said on Monday, placing the country in the ranks of several other EU states that do not back the deal.
"The position of the Bulgarian government will be not to join the United Nations' global pact on migration," said Tsvetan Tsvetanov, deputy leader of the main ruling center-right GERB party.
Its coalition partner, the United Patriots, has also come out against the non-binding pact, calling it a threat to national interests.
The Bulgarian parliament is to debate the pact on Wednesday.
Bulgaria has taken a tough stance against mass migration to Europe, among other things sealing off its border to Turkey with a barbed-wire fence to prevent migrants from entering.
Looking for a humane approach to migration
The Global Compact for Safe, Orderly and Regular Migration was finalized in July by all 193 UN member states except the United States, which withdrew last year. It is due to be formally approved at a meeting in Marrakech, Morocco, in mid-December.
The landmark pact lays out guidelines for protecting migrants, their integration into new countries and returning them to their home countries. It emphasizes the entitlement of migrants to universal human rights and fundamental freedoms, while also upholding the sovereignty of states.
Read more: What is the UN migration pact — and why do some oppose it?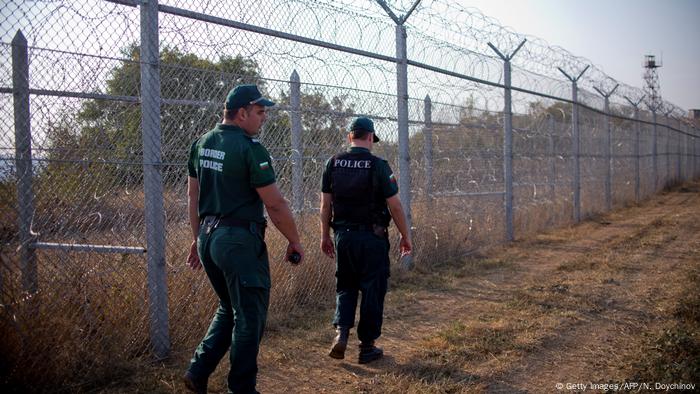 One of Bulgaria's responses to the problems posed by migration: barbed-wire border fences
Growing opposition
Despite the non-binding character of the pact and its basis in a widely held understanding of human rights, a number of countries apart from the US have registered their opposition.
Right-wing governments in Hungary and Austria have said they will not sign the document in December over concerns that the pact could blur the line between legal and illegal immigration. Poland and the Czech Republic have also signalled that they are unlikely to sign.
The UN has put forward the pact at a time when the world is seeing some of the largest migration flows in history, triggered largely by conflict and poverty in several parts of the Middle East and Africa.
Read more: German conservatives against UN migration pact
tj/jm (AP, Reuters, dpa)
Each evening at 1830 UTC, DW's editors send out a selection of the day's hard news and quality feature journalism. You can sign up to receive it directly here.