Germany would probably miss Britain more than other members of the EU 27 when, and if, Brexit finally happens.
That's the opinion of Norbert Röttgen, who heads the German parliament's foreign affairs committee.
With the Brexit process stalling ahead of a third vote on Theresa May's withdrawal deal, Röttgen told DW he still hoped that Brexit might not happen.
"We know the high and valuable contribution of Britain to the European Union. Perhaps Germany even more than others do," the former environment minister explained.
"So our wish is clear. But our respect is also clear. It's up to the British people or Britain to this country to decide about its own future."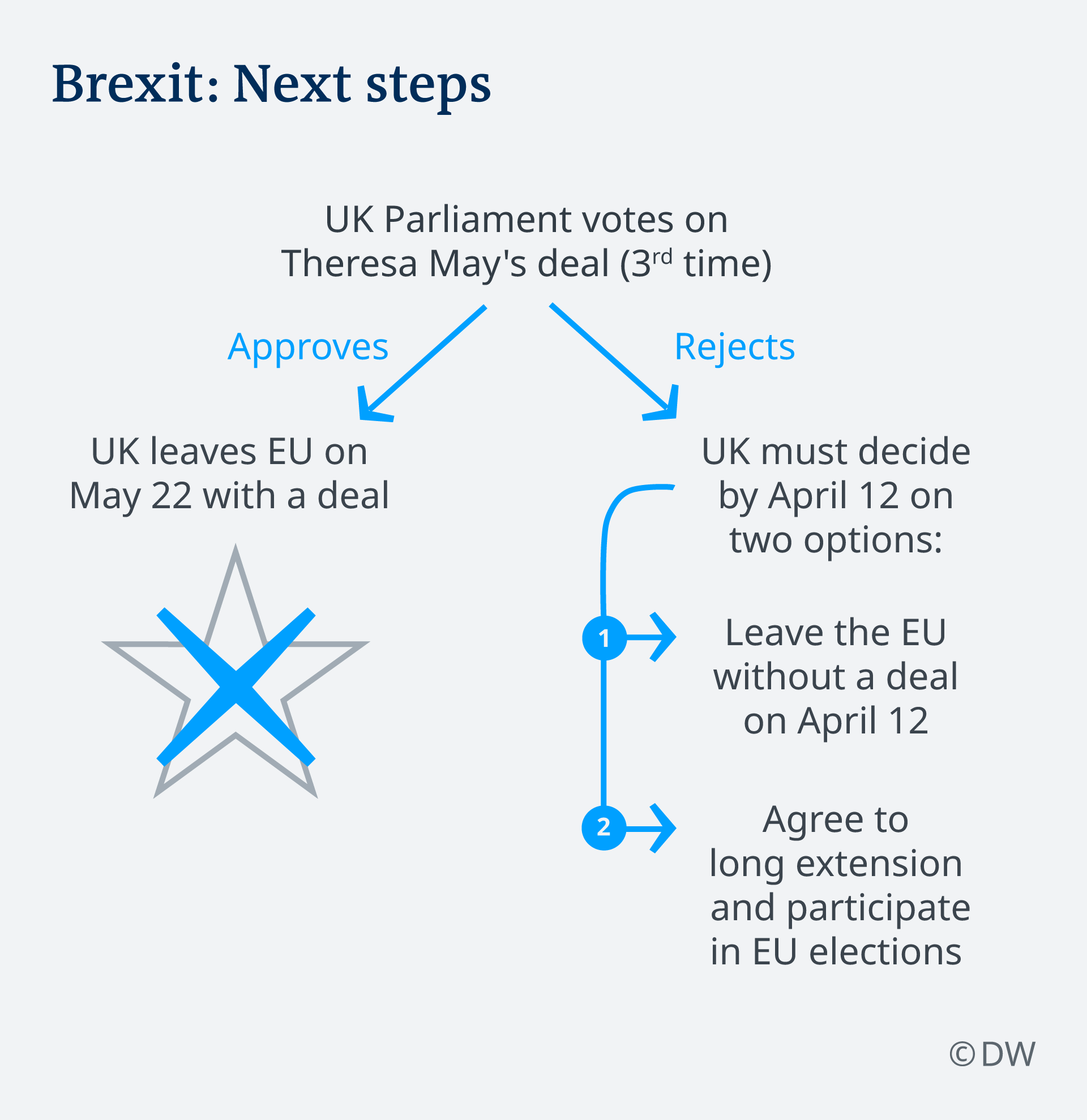 The British electorate voted by 52 percent to 48 percent in favor of leaving the EU back in June 2016. However, the Brexit debate has raged on since then with no clear agreement in the UK parliament about how the vote should be interpreted.
Röttgen told DW's Birgit Maass that, in his opinion, a second referendum could help resolve the issue once and for all.
"My view has always been clear. I consider Brexit a disaster and even more so given the geo-political developments and upheavals and unravelling."
"Given the paralysis of the institutions and the system, I would say there is only one, one approach to reconcile and come to a conclusion and this means giving it back to the people who started this process, who took the decision."
Read more: German press: 'Endless soap called Brexit'
Röttgen was among a group of leading German figures who in January wrote an emotional open letter to Britons, saying that the door to the EU would always remain open.
Signatories included Annegret Kramp-Karrenbauer, Merkel's successor as leader of the conservative Christian Democrats, along with other politicians, industrialists and artists.
Each evening at 1830 UTC, DW's editors send out a selection of the day's hard news and quality feature journalism. You can sign up to receive it directly here.