Johnson's comments to DW were met with skepticism on Wednesday, after scientists said they could not be sure that the toxin used against former Russian agent Sergei Skripal and his daughter Yulia had come from Russia.
The comments that drew criticism of Johnson were made by him in a DW interview last month, when the British foreign secretary was asked how he knew Russia was the source of the Novichok nerve agent.
"How did you manage to find out so quickly? Does Britain possess samples of this?" DW's Zhanna Nemtsova asked Johnson in the DW video.
After a lengthy preamble about his efforts to improve relations with Russia, Johnson appeared to return to the subject of whether Russia was responsible.
"When I look at the evidence, the people from Porton Down, the laboratory… they were absolutely categorical, I mean, I asked the guy myself, I said, 'are you sure?' and he said 'there's no doubt.' And so, we have very little alternative but to take the action that we have taken."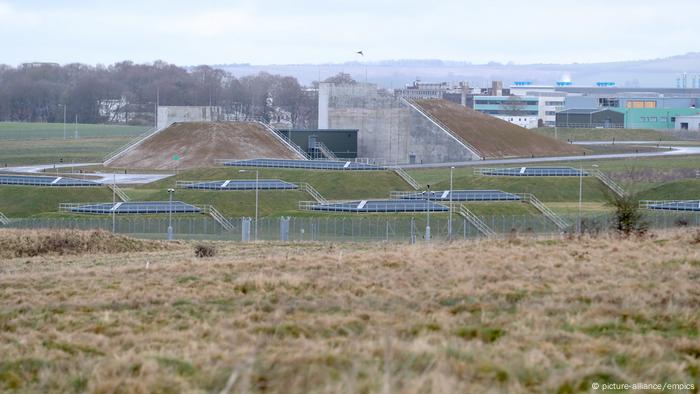 Porton Down research center near Salisbury, England
Britain's Porton Down biological and chemical weapons laboratory on Tuesday announced that the toxin was in a category of Soviet-era nerve agents called Novichok, although they could not yet determine whether it was made in Russia. It prompted criticism of Johnson for his previous comments.
Russia strongly rejects the claim that it is responsible for the poisoning.
Questions over source
Among those hauling Johnson over the coals for his DW interview was the opposition Labour Party Shadow Home Secretary Diane Abbott, who retweeted a post featuring an edited clip from the interview.
Speaking on Wednesday, Abbott questioned why Johnson had made such a robust assertion that Putin was responsible when Prime Minister Theresa May had taken the more cautious approach "with a military-grade nerve agent of a type developed by Russia."
"[May] was quite careful in her initial statement. But Boris Johnson apparently going on international media and saying he was 101 percent certain it was Putin - I don't understand where he got that information from," Abbott told the BBC.
Abbott added that she hoped Labour would "get some credit for taking a more thoughtful approach and asking the right questions."
The Foreign Office later sought to clarify, saying Johnson had meant to say that Porton Down was certain the agent was a Novichock, not that they were certain it hailed from Russia.
"The Foreign Secretary was making clear that Porton Down were sure it was a Novichok - a point they have reinforced. He goes on in the same interview to make clear why based on that information, additional intelligence and the lack of alternative explanation from the Russians, we have reached the conclusion we have."
"What the Foreign Secretary said then, and what Porton Down have said recently, is fully consistent with what we have said throughout. It is Russia that is putting forward multiple versions of events and obfuscating the truth."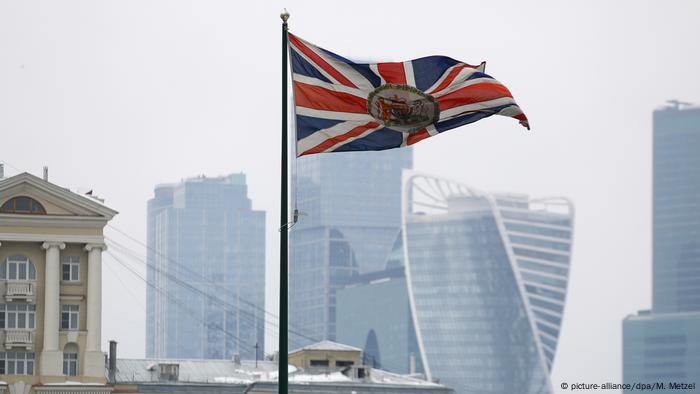 The British Embassy flag flying over its Moscow offices
Meanwhile, an embarrassed Foreign Office addressed confusion that arose from a now-deleted tweet from the account of the UK's Ambassador to Russia, saying it arose because the tweet had been written "in real time" as the ambassador spoke.
The now-deleted tweet read: "Analysis by world-leading experts at the Defence Science and Technology Laboratory at Porton Down made clear this was a military-grade Novichok nerve agent produced in Russia."
"One of the tweets was truncated and did not accurately report our ambassador's words. We have removed this tweet," a spokeswoman said.
While many Western countries have shown solidarity with Britain over the poisoning incident, withdrawing diplomats from Russia, Labour leader Jeremy Corbyn has raised doubts that Putin was responsible, instead suggesting it could have been the work of "mafia-like groups" in Russia.
Skripal and his daughter Yulia have been in hospital since they were found unconscious in the southern English city of Salisbury on March 4. The 33-year-old Yulia is said to be improving, while her 66-year-old father remains in stable but critical condition.
Each evening at 1830 UTC, DW's editors send out a selection of the day's hard news and quality feature journalism. You can sign up to receive it directly here.