A brand new golf cart is parked at a gas station in the Brazilian rural town of Formosa do Rio Preto. An improvised paper is stuck on its back, reading: "Propriedade dos Coreanos," Portuguese for "Property of the Koreans." In a quiet area some 950 kilometers away from its regional capital in the west of Bahia state, this unusual sight causes excitement among the locals.
"I've heard their farm looks like a whole new city," says Abner Costa, a local, pointing towards the cart.
Giselio Serpa, a local farmer, adds: "They brought with them a lot of building material here."
When asked if they are good neighbors, he replies: "They are quiet."
Near the gas station, a bumpy red sand road leads from the highway into the vast bushlands, where small-scale farmers' ranches are surrounded by the savannah-like Cerrado biome. After a 40-kilometer drive, we turn left and suddenly find ourselves on smooth asphalt. Palm trees line the way up to a gateway just before a truss bridge. Soon, a golf cart passes by as we are on the way towards the administration building of the organic farming community, Oasis.
Holding a Korean-style parasol to protect herself from the Brazilian sun, Ivone Shin, 67, stands in front of the house to greet us. She is the manager of the Oasis farm owned by the South Korean company Doalnara. Through its Brazilian subsidiary Bon Amigo, the organic brand bought a 10,000-hectare parcel of native vegetation in 2009. It received an environmental license to produce on 1,000 hectares six years later.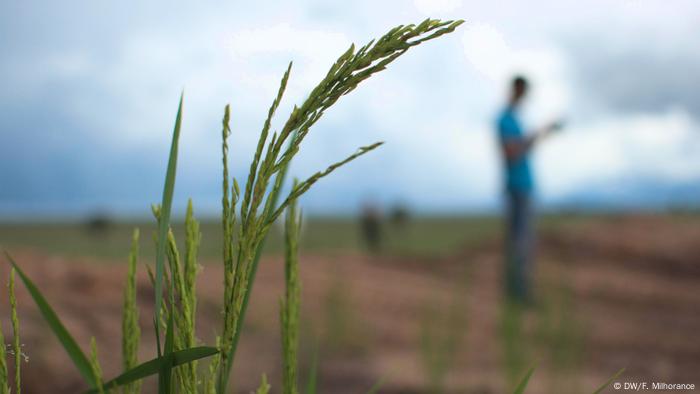 The South Korean government finances parts of Doalnara's operations in Brazil and other countries
Most of the 500 people living on the farm have arrived in the past couple of years. All of them have South Korean origins; some came directly from South Korea while others from Russia, the US or Japan. More South Koreans are expected to come here as the agricultural area is likely to be expanded. An additional 111 South Koreans live at four other farms in Brazil; two in São Paolo state and two in Bahia.
"We are here to fulfill a dream, to create our new paradise," says Shin in Portuguese. She migrated to Brazil in the 1970s with her family.
The isolated environment of the area is the reason why the company moved here: a piece of land where no genetically modified (GM) products or pesticides have ever been used.
"Here in Brazil, we want to start from the beginning, on a land that has not been touched before," says Lucas Miura. He came here seven years ago from Japan and learned Portuguese by listening to audio records.
Food security
South Korea either imports, or locally processes, 70 percent of its food consumption. Besides rapid industrialization, the East Asian country has little agricultural land. The federal government is supporting the development of farming overseas. In 2015, it approved a law aiming at the stabilization of overseas agricultural resources. According to the South Korean ministry of agriculture, Korean companies owned 76,000 hectares of land and produced 426,000 tons of crops overseas in 2016.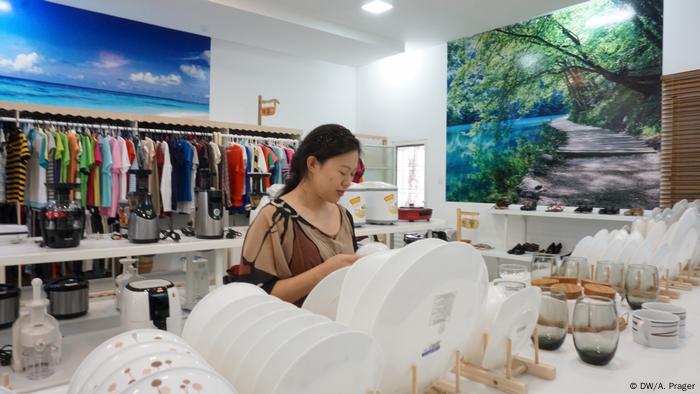 "It has been an adventure to watch this process unfold," says Christina Wu
The government finances parts of Doalnara's operations in Brazil and other countries, including the Philippines, where the company owns 225 hectares; the US, where Doalnara owns 64 hectares; and in Kenya, 15 hectares. With 10,000 hectares, Oasis in Brazil is by far Doalnara's biggest project, yielding as much as 260 tons of food. It is also much bigger than its operation within South Korea, where it manages ten farms on a total area of 256 hectares. The enterprise has 3,500 members worldwide.
Doalnara is especially concerned about the influence of GM products, which make up most of the Korean food imports. "You can produce more food when you use genetically modified crops. But as they evolve, the plants get worse and get diseases. We want to stop this," Miura says.
Sense of community
While Doalnara is a large-scale international enterprise, the lifestyle on the Brazilian farm seems to be driven by an indigenous mindset. The company produces a variety of food items here, including soy, corn, rice, beans, sesame, mangos, avocados, passion fruits and bananas. It also produces a Brazilian crunchy bread made from cassava.
Food is distributed among the community. Money is not used on the farm, as commodities are traded or given out for free.
Members are carefully selected to be part of the endeavor. Farming knowledge is a bonus, but not essential. More important is that they are Christian and follow the principles of the teacher Suk Sun, who guides Doalnara's values such as honoring parents, respect for the elderly, communal sharing and joint work. The guru moved to Oasis with his followers, but avoids talking to journalists.
Korean customs are kept alive on the farm. The inhabitants have their own school, where kids study in the Korean language. The syllabus has been developed by the community itself.
Christina Wu, 25, grew up in Los Angeles and moved to Brazil in 2010, searching for new meanings in life.
"It has been an adventure to watch this process unfold; to see a small dream develop into such a big project," she says.