Visionary projects for a life with the tides are forging ahead worldwide.
Experts forecast that by 2100, sea levels will be two meters higher than they are today. This could force 40 percent of the world's population out of their homes, for example, in Mumbai, Tokyo, Guangzhou or Bangladesh. The US won't be spared either. Miami, New Orleans and New York would also have to be evacuated. Entire city districts would be under water. Climate change would drastically alter our metropolitan areas.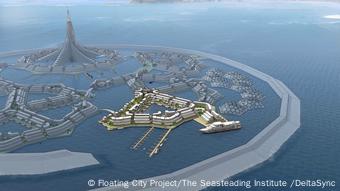 That's why ideas that originated in science fiction have now become reality. Floating and underwater buildings could become places of refuge. What sounds like a utopia is soon to become reality. The first pioneers are already living in floating neighborhoods. Could the South Pacific paradise of Tahiti also be saved in this way?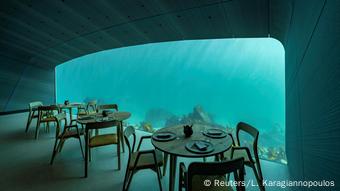 This is still all tantalizing luxury. Visionary hotel operators offer rooms with an underwater view. Or dinner during which fish and marine life are a feature in floating restaurants. Many of these futuristic plans involve water. Will we be farming on the sea? Will the "SeaOrbiter" floating research station designed by Parisian architect Jacques Rougerie get underway soon? Or will we walk through seaports on floating boulevards?


Broadcasting Hours:
DW English
FRI 20.11.2020 – 01:15 UTC
FRI 20.11.2020 – 05:15 UTC
SAT 21.11.2020 – 15:15 UTC
SUN 22.11.2020 – 19:15 UTC
MON 23.11.2020 – 09:15 UTC
Cape Town UTC +2 | Delhi UTC +5,5 | Hong Kong UTC +8
Lagos UTC +1 | Cape Town UTC +2 | Nairobi UTC +3
San Francisco UTC -8 | Edmonton UTC -7 | New York UTC -5
London UTC +/-0 | Berlin UTC +1 | Moscow UTC +3
DW Deutsch+
MON 23.11.2020 – 09:15 UTC
Vancouver UTC -8 | New York UTC -5 | Sao Paulo UTC -3