"We are not allowed to honor a Russian statesman in Russia. Russian officials are fighting Boris Nemtsov even after his death."
Vladimir Kara-Murza, a longtime Nemtsov aide, did not mince his words at a city council hearing on renaming a stretch of the road outside the Washington Russian Embassy compound to Boris Nemtsov Plazaon Wednesday.
The new legislation sponsored by two D.C. Council members, Council Chairman Phil Mendelson, and Mary M. Cheh, would symbolically honor the pro-democracy Russian dissident and influential opposition leader who was gunned down in Moscow in 2015.
Many believe the 55-year-old former deputy prime minister was assassinated for his opposition to Vladimir Putin's regime, or by dubious nationalist forces who were inspired by a state-controlled propaganda campaign calling the political opposition traitors.
"There is no doubt the murder was motivated by his political beliefs, his popularity and his frequent criticism of the Russian government," Cheh declared during the public hearing.
According to Mendelson this new legislation is a strong "statement in support of democratic values," and would send a clear signal to Russia. The honorary naming would also support those who "show courage, tenacity and risk their freedom or even their very lives for the principles of democracy," Cheh added.
High-profile murder
Nemtsov, a star politician whose career flourished during the 1990s, was long considered a potential successor to Boris Yeltsin, the first President of the Russian Federation. With Putin's rise to power and efforts to dismantle the the country's fragile new institutions, Nemtsov grew into a determined opponent of the president.
Read more: Opinion: Political assassination of Boris Nemtsov still not solved
One of his final acts was to denounce the invasion of Ukraine. Just hours before his assassination, he had called on Muscovites to protest against the economic crisis and the war in Ukraine during a radio appearance. He was also supposed to lead a major protest march later that week.
The move to name a plaza in Nemtsov's name is unlikely to go down well in Moscow
On Feb. 27, 2015, Nemtsov was walking across a heavily guarded bridge, meters from one of the Kremlin towers, when he was shot four times from a passing car late at night.
"He [Nemstov] was smeared by state media as a traitor, he was arrested and jailed for peaceful demonstrations. He was silenced the only way he could have been," Kara-Murza said, who says he himself has been poisoned twice, presumably because of his political beliefs.
The murder is considered the most high-profile political killing in Russia since Putin's rise to power in 2000.
No justice for Nemtsov
Authorities later arrested five men, all ethnic Chechens from the volatile North Caucasus region. In June last year, a jury convicted them of murdering Nemtsov in exchange for a payment of 15 million rubles ($253,000, €215,000) offered by a Chechen security official named Ruslan Mukhudinov, who is still at large. Zaur Dadaev was found guilty of murdering Nemtsov while the other four were convicted of aiding in the assassination.
As a former officer in the security forces, Dadaev was closely connected to to Chechnya's Kremlin-backed, and notoriously brutal leader Ramzan Kadyrov who is a fierce defender of Putin. To date, the Putin regime has not identified or held responsible those who ordered Nemtsov's murder more than two years ago.
Nemtsov's followers are still seeking justice and keeping his memory alive. "For more than 1,000 days, whether its snowing or raining, a group of volunteers has been bringing flowers, portrait and candles for my father to the Bolshoi Moskvoretsky Bridge, where he was killed," Zhanna Nemtsova, Nemtsov's daughter, who works as a journalist at DW, said during the hearing. According to her, the anti-democratic nationalist movement, presumably on the orders of high-ranking Russian officials, has dismantled the makeshift memorial more than 70 times since. "The current political Russian regime wants to eradicate all memories of my father, since it believes correctly that symbols are important," she said.
An act of remembrance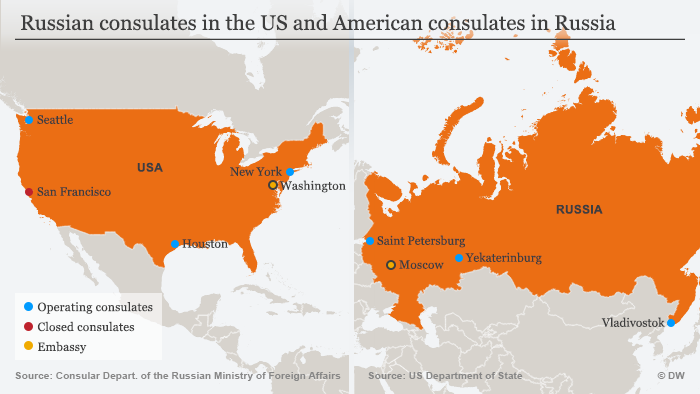 Members of Congress and D.C. Council members have a history of renaming or attempting to rename streets in the city to make political statements. In the 1980s Congress moved to name a block in front of the Russian Embassy the Andrei Sakharov Plaza, honoring the Soviet Union's best-known dissident — a move that infuriated Moscow. But "this not about blame," Kara-Murza said, "this is about honoring the memory of our great compatriot. I cannot imagine anything more patriotic and appropriate than to name the square in front of the Russian Embassy after this Russian statesman."
The sponsors of the bill are hoping it will pass early next year and that the new street signs will be up in time for the three-year anniversary of Nemtsov's death, Cheh told DW.
Honoring Nemtsov's memory is impossible in Russia, Nemtsova said, "but we can do it here."