US Vice President Mike Pence met with Brazilian President Michel Temer on Tuesday to discuss bilateral relations and the region's Venezuelan migrant crisis.
During a joint press conference in Brasilia, Pence spoke directly to Central American migrants seeking to reach the US: "To the people of Central America, I have a message for you," Pence said. "Don't risk your lives or the lives of your children by trying to come to the United States on a road run by drug smugglers and human traffickers. If you can't come legally, don't come at all."
"Hold on to your children, build your lives in your homeland," Pence said.
Pence told reporters that his message to Central Americans came "straight from his heart."
The vice president made the comments after President Donald Trump seemingly backtracked on family separations at the US-Mexican border in response to wide consternation at home and abroad. He did not clarify how families would be kept together or provide details about their housing and legal situation.
Read more: Trump administration backs off 'zero tolerance' while insisting it continues
Brazilian President Michel Temer said that he had spoken to Pence about Brazilian children who were separated from their parents while crossing the US-Mexico border.
Temer said he asked for Pence's "special attention to secure the rapid reunification of families" and offered his country's help to repatriate Brazilian minors.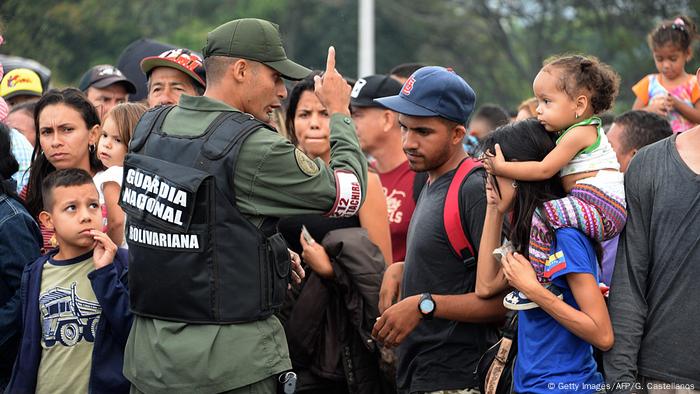 Venezuelans crossing into Colombia
US aid to Venezuelan migrants
In the joint press conference in Brasilia, Pence and Temer said they spoke extensively about the situation in Venezuela.
Brazil's northern neighbor has been consumed by political and economic crises that have prompted millions of its citizens to flee.
Vice President Pence thanked Brazil for welcoming Venezuelans fleeing their country's collapse.
Read more: Sanctions or diplomacy? Venezuela election divides EU lawmakers
"Venezuela's collapse is creating a humanitarian crisis leading to widespread deprivation, the denial of basic services and starvation," Pence said, adding that it has "spurred the largest cross-border mass exodus in the history of our hemisphere."
He pledged nearly $10 million ($8.5 million) in US aid to Venezuelan migrants in the region, including $1.2 million that would go directly to Brazil.
On Wednesday, Pence is set to visit the northern city of Manaus in the Amazon rainforest, where he will meet migrants from Venezuela.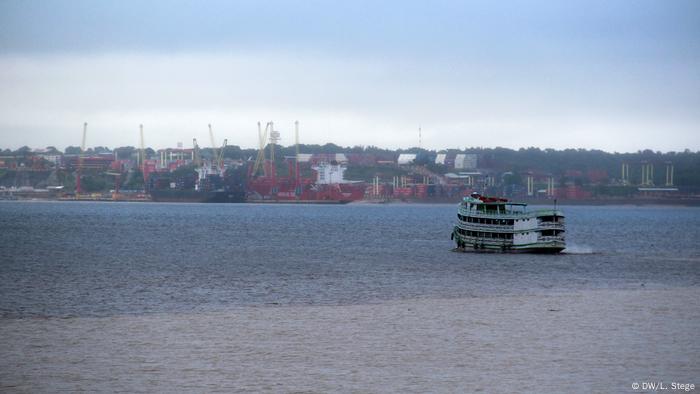 The Rio Negro, Manaus
Then on to Ecuador and Guatemala
After his trip to Brazil, the US vice president will head to Ecuador for another bilateral visit.
A White House aide told reporters that Pence will then travel to Guatemala on Thursday, where he will meet the presidents of Guatemala and Honduras, along with the vice president of El Salvador to discuss the migration situation on the US' southern border.
jcg/jm (Reuters, AP)
Each evening at 1830 UTC, DW's editors send out a selection of the day's hard news and quality feature journalism. You can sign up to receive it directly here.