Germany's DPA news agency reported early Thursday that the energy "understanding" was reached during a five-hour wrangle between Chancellor Angela Merkel, her Bavarian rival Horst Seehofer, and her center-left partner Sigmar Gabriel.
Their talks sought to resolve disputes threatening to derail Germany's ambitious plan to phase out nuclear power generation by 2022 and to glean nearly half of its power from renewable sources by 2025 - without harming the economy or jobs.
These trends are part of Germany's goal set ahead of December's UN's climate summit in Paris, for a 40 percent cut in its CO2 output, mostly from fossil fuels, measured against German greenhouse gas levels in 1990.
To achieve that goal, coal-fired power plants with a total output of 2.7 Gigawatts and run by concerns such as RWE, Vattenfall and Mibra, would go idle by 2020. They would be put in reserve for use only in emergencies.
Gabriel's originally intended coal-fired shut-downs would have saved 22 million tons of carbon-dioxide. The understanding now sees shortfalls in this realm being picked up by alternative CO2 savings in the energy industry, according to Reuters.
Less pylons, more underground cable
DPA said it had also learned that rejection by Seehofer (pictured right of Merkel) and his voters of new trunk lines carrying wind power from Germany's breezy north into Bavaria had led to an agreement to use more expensive underground cables and parts of the existing grid.
Seehofer is Bavaria's premier and heads Merkel's conservative sister party, the Christian Social Union (CSU), in the independently-minded southern state.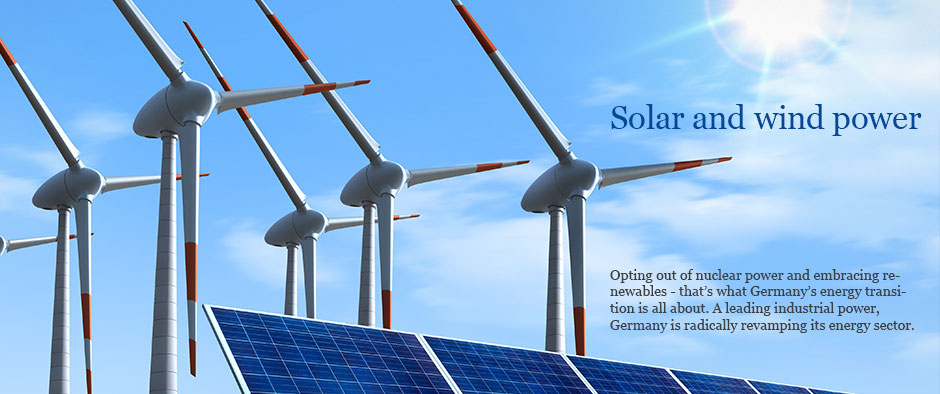 Transmitting power south is Germany's next task
Mayor rows over the siting of three proposed north-south high-voltage pylon lines had prompted warnings from network experts that the timing for Germany's plan for stable power distribution from wind and solar plants was at risk.
And, Economy Minister Gabriel, who heads the center-left Social Democrats, currently in coalition with Merkel, had opted for a plan to turn off a set of older, higher-polluting coal-fired plants by 2020, DPA said.
Operating concerns would get a premium. Gabriel had previously proposed a levy of carbon dioxide emitted by such plants but ran into a strong backlash from utilities and trade unions anxious to preserve jobs at such plants.
Merkel's promise 'broken,' says Greenpeace
DPA quoted Greenpeace expert Tobias Münchmeyer as saying Merkel had "broken" a promise she made at the recent G7 summit at Elmau in Bavaria to press for exits from coal-generated power.
Instead, millions would be thrust into the pockets of coal utilities, which also benefitted by having to save less CO2 than originally intended, Münchmeyer said.
Left party energy expert Eva Bulling-Schröter said Merkel's cabinet was instead proposing to "wrap in gold" a bundle of old polluting power stations.
Last week, the chairwoman of the German Association for Energy and Water industries (BDEW) welcomed Gabriel's option.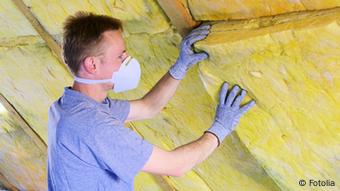 More funding likely for efficiency projects
Efficiency incentives agreed
DPA said another step agreed overnight by coalition leaders was a set of energy efficiency incentives for municipalities and homeowners, worth 1.2 billion euros ($1.4 billion).
Merkel is widely regarded as a leader in tackling climate change by shifting from fossil fuels and nuclear power decried since Fukushima towards renewable energy sources.
ipj/gsw (dpa, Reuters)