Ukraine announced on Friday that it was restricting entry into the country, barring male Russian nationals between the ages of 16 and 60. The move marked the latest escalation of tensions between the two countries after Russia stopped several Ukrainian ships and detained 22 of its sailors.
"As of today, entry is restricted for foreigners — in the first instance for male citizens of the Russian Federation age 16 to 60," said border patrol chief Petro Tsyhykal after meeting with President Petro Poroshenko.
The only exceptions, according to Tsyhykal, would be "humanitarian cases."
Russia said later on Friday that it has no plans to retaliate with a similar measure.
Jürgen Trittin, a former German environment minister and the current vice chairman of the German-Russian Friendship Group in the Bundestag, told DW that he thinks the decision by Ukraine "is not wise. There are a lot of families on both sides of the border. Banning men will sharpen the conflict."
The Green party lawmaker added that the pan-European position on the incident was that "Russia should release the sailors immediately," but said that Poroshenko's hard-line response was likely a reaction to his falling popularity ahead of Ukrainian elections in March.
In a related incident, Ukrainian authorities also searched the home of Russian Orthodox cleric Father Pavlo. The head of the Pechersk Monastery in Kyiv is suspected of "inciting hatred."
Although the Ukrainian and Russian Orthodox churches have been united for centuries, the former has indicated that it is looking to distance itself from its Russian counterpart, and perhaps break away entirely.
Azov incident animosity
Ukraine has announced martial law for 30 days in its 10 regions that border Russia, the Black Sea and the Sea of Azov.
The Sea of Azov lies next to Crimea, an area of Ukraine annexed by Russia in 2014. This annexation sparked a violent conflict that has left more than 10,000 people dead.
On Sunday, Russian ships stopped Ukrainian naval vessels attempting to pass through the Kerch Strait, which connects the Azov with the Black Sea. According to Ukrainian officials, the ships came under fire and one boat was rammed by a Russian ship. At least 22 sailors were remanded into custody.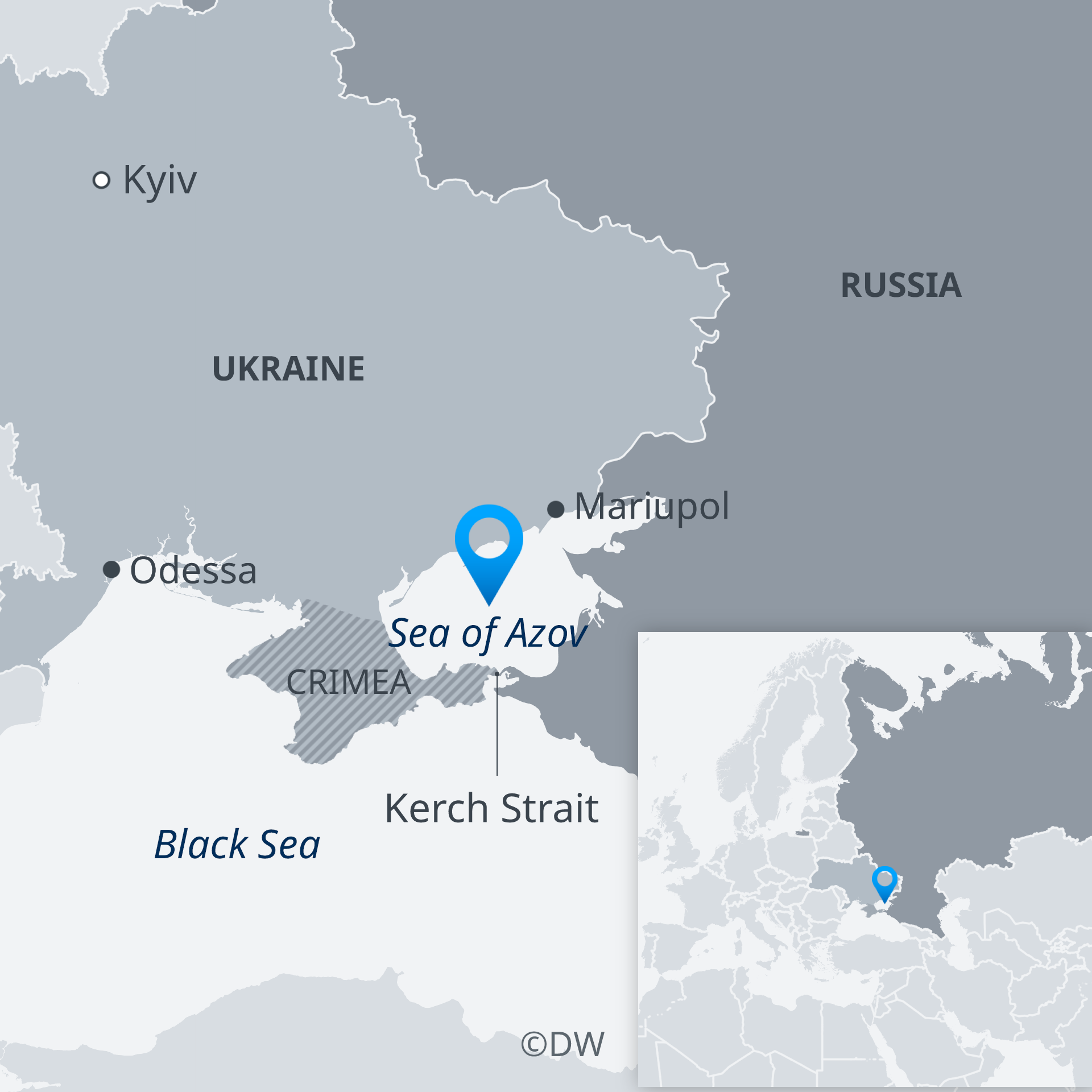 Several of the sailors have already made appearances in Russian courts, and have complained that they were not given access to independent lawyers.
A spokesman for the state security service said that Kyiv was considering taking "mirrored action" against Moscow.
"Decisions are being considered with regard to the conduct of appropriate mirror actions as a response to the actions of the aggressor."
es/rt (AP, AFP, Reuters)
Every evening at 1830 UTC, DW's editors send out a selection of the day's hard news and quality feature journalism. You can sign up to receive it directly here.