The Turner Prize is an award that has been given annually to visual artists born, living or working in Britain since 1984.
This year, German artist Andrea Büttner, who lives and works in London and Berlin, is among the four finalists.
Born in Stuttgart in 1972, she studied fine arts in Berlin, Tübingen and later in London, where she obtained her doctorate. In her works, the artist deals with the themes of shame and embarrassment, as well as the relationship between aesthetics and ethics.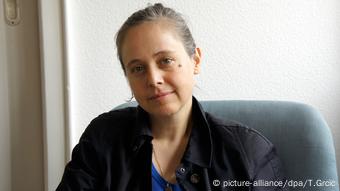 Turner Prize 2017 nominee Andrea Büttner
Read more: German artist Andrea Büttner among Turner Prize finalists
Büttner captured the jury's attention with her series of prints, etchings and paintings that are being exhibited at the Ferens Art Gallery in Hull (short for Kingston upon Hull), in northern England, along with the other three nominees. The exhibition runs through January 7, 2018.
Strong focus on identity
British artist Hurvin Anderson dedicates his work to the themes of identity and belonging, inspiration that comes from his Jamaican roots, while Lubaina Himid, who comes from Zanzibar, traces the influence of Black immigrants on western culture in her paintings, graphics and installations.
Palestinian-British filmmaker Rosalind Nashashibi's work deals with everyday life in urban environments, whether in a small garden or the Gaza Strip.
Although the Turner Prize is only given to artists under 50, the jury made an exception this year to allow Anderson (born 1965) and Himid (born 1954) to be nominated.
Germans leaving their mark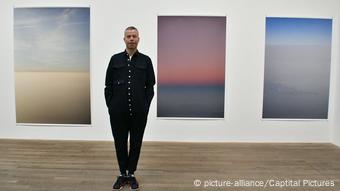 Wolfgang Tillmans at his show in Tate Modern Gallery in 2017
The winner of this year's Turner Prize will be revealed on December 5 in London. If Büttner wins, she would be the third German artist to have ever received the award, following photographer Wolfgang Tillmans, known for his documentation of various subcultures in London, New York and Berlin, and Tomma Abts, specialized in abstract paintings.
The two artists received the award in 2000 and 2006, respectively.
Read more:Helen Marten wins Turner Prize for Art and shares prize money, again
A controversial event
The Turner Prize is named after British Romantic painter William Turner (1775-1851) whose experimental and innovative take on landscapes made him one of the most influential artists in the history of art.
In the last few years, nonetheless, the award bearing his name has become a highly controversial event.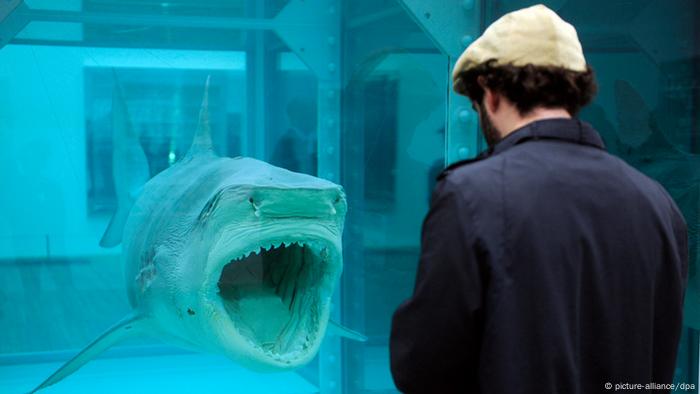 Damien Hirst's "The Physical Impossibility of Death in the Mind of Someone Living"
"The bar is low. The hopes are small. The expectations are pitiful," wrote "The Guardian" of the 2016's selection, wondering why "a mediocre project, two music installations and some wonderful work - by architects" were selected as this year's cream of the crop in the art world.
Damien Hirst's shark in formaldehyde and a dishevelled bed by Tracey Emin also sparked debates about the future of the award.
It is still deemed as one of the most prestigious art awards in the world, however.
jt/eg (dpa, AP)