"The Lives of Others" is an intense look at a committed East German secret police officer who gradually becomes disillusioned with the system he has worked to uphold, until he finally switches sides and tries to protect a woman he was assigned to spy on. The film was nominated for Best Foreign Film at this year's Academy Awards. On Wednesday, DW-WORLD spoke with its director, Florian Henckel von Donnersmarck.
DW-WORLD: Congratulations on your film. What was it like, hearing that you had been nominated for an Oscar?
Florian Henckel von Donnersmarck: I was very relieved, because I knew a lot of people were expecting it and hoping for it. Of course, the nomination was no longer dependent on me. The battle that I am now getting recognition for is a battle I won two years ago. But still, you naturally think you would have disappointed people if you weren't nominated.
I'm in France right now. (On Tuesday) I introduced my film at its premiere in Toulouse. And so of course the French opened up a big bottle of champagne, and immediately gave the printers instructions to make new posters with the words "Nominated for the Oscar, 2007" on it.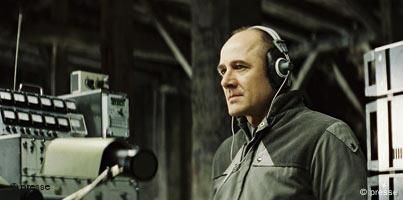 Ulrich Mühe plays a Stasi agent whose life takes a surprising turn
How has your film been received in France?
Very well. The French known an astonishing amount about the whole topic. And they are putting a lot of energy behind the film; there are 120 copies. Proportionally, that is approximately about as many as in Germany, and of course I am very pleased, because the French are the opinion makers when it comes to international cinema. For example when the French discovered the (Austrian) director Michael Haneke, he suddenly became a very important director for us in Germany.
Do German movies work well abroad?
Even the most successful German films overseas are limited successes, compared with American movies. For example, Das Boot (The Boat) is the most successful German film in the USA. It took in around 11 million dollars (xxxx). For an American film – even the littlest independent production – that would be considered a huge flop. Considering that, you can't really get your expectations too high. But you reach a certain elite few who are open to culture, and that's a good thing.
But does your film work in terms of content? I mean, you have to know the historical background surrounding the story.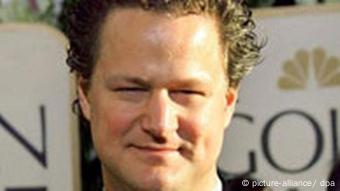 Florian Henckel von Donnersmarck
You don't really need to know German history so well in order to undsertand the film. If so, I would have done something wrong, and the film would only be good for showing at universities. I actually got the feeling that the Americans are glad this film doesn't just depict things in black and white. I think right now the Americans have the feeling that the current government's painting everything black and white – like hwen it talks about the "axis of evil" – hasn't been very helpful. On the contrary. And I think my film is a help, and that Americans are more open for political-moral questions than they were five years ago or so.
Why is your film so successful?
My film talks about things that viewers around the world know and recognize. Along with the Stasi (East German secret police) and the intelligence services, it is about overarching human questions: How does it feel when your private sphere is violated? How does it feel to deal with absolute power? How does it feel to be afraid? These are things that interest and touch everyone.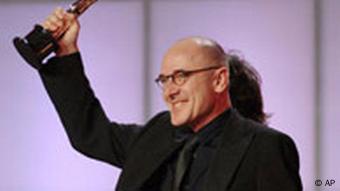 Mühe won Best European Actor 2006 for his role in the film
How are you getting prepared for the Oscars, which take place on Feb. 25?
Of course, I'm really excited, but I try to keep in mind that it is really out of my control, whether or not I win. It depends on whether, and how, other people see my film, and I can't influence that. People say it depends on propaganda, and how you campaign for it. But that isn't true. There are so many successful and important filmmakers on the panel, and they aren't influenced by who ran a bigger ad, or whether you gave an elegant speech somewhere. They care about which films move them, and so I am just trying not to get too uptight about it.
Of course, it is totally clear to me that it would mean a big change in my life, if I won the Oscar. Ask Volker Schlöndorff how it affected his life to win such a gigantic prize as the Oscar so early in his career, for the 1980 filming of The Tin Drum. This is really an unbelievably powerful statute.
Ina Rottscheidt spoke with Florian Henckel von Donnersmarck (jen)