The European Film Academy honored the drama by the 33-year-old newcomer, which focuses on an officer of East Germany's Stasi secret police, who spies on a famous dramatist and actress and becomes fascinated by the couple's life.
Henckel von Donnermarck's film beat "Volver" by Spain's Pedro Almodovar, British director Ken Loach's "The Wind That Shakes the Barley", as well "The Road to Guantanamo" by British duo Michael Winterbottom and Mat Whitecross, "Breakfast on Pluto" by Irishman Neil Jordan, and "Grbavica" by Bosnia's Jasmila Zbanic.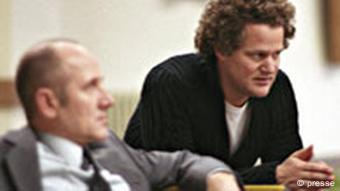 Von Donnersmarck on set with Ulrich Mühe
Henckel von Donnersmarck also scored the European Screenwriter 2006 award, while Ulrich Muhe won European Actor 2006 for his role in the critically acclaimed film.
Almodovar's "Volver" lavished with prizes
Spanish director Almodovar's life-after-death comic drama "Volver" won in the categories of best European director, actress, composer and cinematographer. Dressed in a glittering, gold evening gown, Hollywood star Penelope Cruz walked away with the European Actress 2006 for her role in the film.
Almodovar himself scored the European Director 2006 prize and composer Alberto Iglesias was named European Composer 2006 for the film's soundtrack, while Jose Luis Alcaine took the prize for cinematography.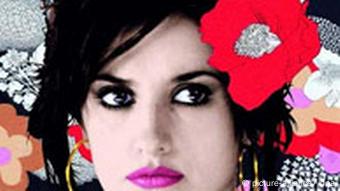 Penelope Cruz won the Best European Actress award
The European Cinematographer 2006 award was handed to Barry Ackroyd for his camera-work on Ken Loach's "The Wind That Shakes the Barley".
Already awarded an Oscar for his Holocaust drama "The Pianist", Polish-born director Roman Polanski received a lifetime achievement award.
Top German documentary honored
Prizes were awarded in 14 categories. The French-Georgian co-produced "13 Tzameti" directed by Gela Babluani was recognized as European Discovery 2006, while Germany's "Die Grosse Stille" (Into Great Silence) by director Philip Gröning was named European Film Academy Documentary 2006.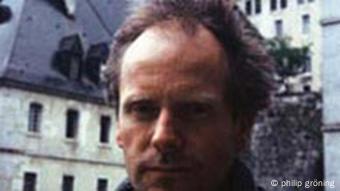 Philip Gröning's documentary won a top prize
French actress Sophie Marceau and Polish screen heartthrob Maciej Stuhr hosted the awards, considered the continent's version of the Oscars, which was broadcast to nearly 60 countries across Europe, Central Asia, the Middle East and North Africa.