Swiss police said they've detained around two dozen climate protesters on Monday who were blocking access to the Credit Suisse headquarters in Zurich.
Around 70 people took part in the sit-in, barring the several of the bank's entrances with bikes and large potted plants. Protesters also carried a banner reading: "Climate Emergency Sponsored by Credit Suisse."
Some of the activists had chained themselves to nearby objects and had to be cut away, police said. Authorities also carried away protesters who refused to leave.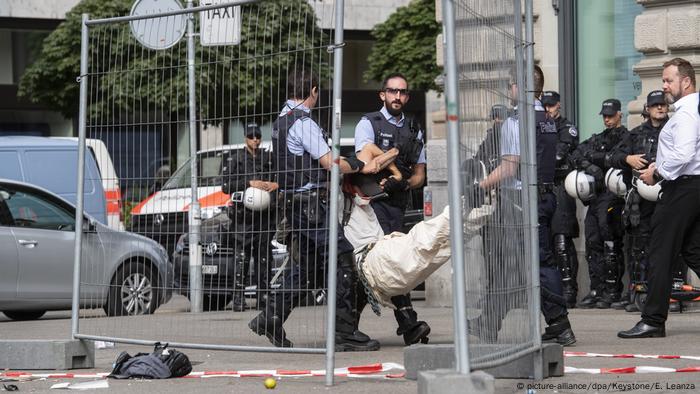 Some protesters were carried away by police after refusing to leave the sit-in
Protest organizers the Collective Climate Justice Group said on Twitter that the police action "actively protects the environmentally destructive interests of (Credit Suisse) and opposes a fossil-free, climate-friendly future."
A similar climate protest also took place outside the headquarters of Switzerland's largest bank, UBS, in the city of Basel.
Fridays for Future protest kicks off in Cologne
Elsewhere in Europe, student protesters with the "Fridays for Future" youth climate movement began a week-long protest in the western German city of Cologne on Monday.
Over 70 participants joined the demonstration when it began at 9 a.m. (0700 GMT) outside Cologne's main train station. Starting on Tuesday, the protest will run round-the-clock, with students taking shifts overnight.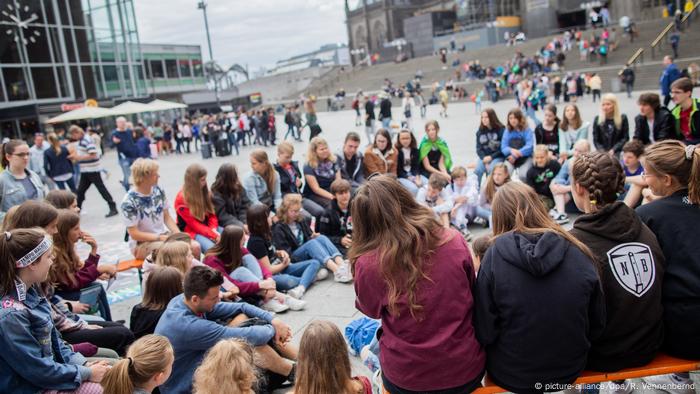 Students in Cologne plan to protest round-the-clock this week to urge for action on climate change
The protest is due to end on Friday, when schools in the state of North Rhine-Westphalia go on summer vacation.
The Fridays for Future movement, which was inspired by Swedish teen activist Greta Thunberg, involves students leaving school on Fridays to urge for more government action to combat climate change.
The movement has seen a wave of support around the world, but also pushback from local governments who urge students to attend class, as school attendance is compulsory in Germany.
rs/rc (AP, dpa)
Every evening, DW's editors send out a selection of the day's hard news and quality feature journalism. You can sign up to receive it directly here.