Russia's Defense Ministry confirmed the death of one of its generals on Sunday who it said was serving as an adviser to Syrian government troops.
Lt. Gen. Valery Asapov was killed when a shell, fired by the so-called "Islamic State" (IS) armed group, exploded at a command post for Syrian forces close to Deir el-Zour city in the east, the ministry was cited by local media as saying.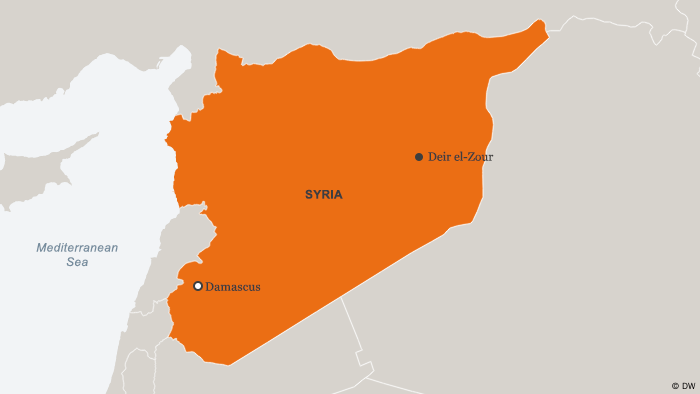 The ministry said Asapov would be posthumously honored for his service.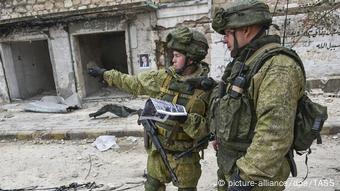 Russia has sent expertise and air power to support Syrian President Bashar-Al Assad in the country's civil war
Strategic province
Deir el-Zour province, home to several oil and gas fields, has seen fierce fighting since almost the beginning of Syria's six-year civil war.
Initially captured from the government by Syrian rebels in 2013, it was seized by IS a year later and served as an important source of revenue for the jihadists.
Read more: 'Islamic State' - Will it survive a post-caliphate future?
Just a small pocket around the city of Deir el-Zour was left in government control and was effectively besieged by the militant group until earlier this month.
In recent months, Syrian regime forces backed by Russian airstrikes have intensified efforts to rid the region of the militants. At the same time, the US-backed Syrian Democratic Forces (SDF) have been racing to recapture IS-held areas.
The advances have brought fighters, backed by competing world powers, into close proximity, further stoking tensions not just in the country's civil war but also between Washington and Moscow.
City siege over
The siege of Deir el-Zour city was successfully ended earlier this month by the Syrian army and Iranian backed militias, together with Russian air power, allowing vital aid to reach trapped civilians.
Syrian troops and their allies seized the town of Maadan, north of Deir el-Zour, on Saturday, where fierce fighting between the regime and the jihadists has escalated in recent days, state media said.
Read more: Russia, Iran and Turkey agree to new safe zone in war-torn Syria
Syrian TV said pro-government forces have now expelled the militant group from the western bank of the Euphrates River and secured the road from Deir el-Zour to Aleppo.
Iran's state TV confirmed the involvement of the country's elite Revolutionary Guard, targeting IS bases with drone strikes in southern and eastern parts of Deir el-Zour province.
SDF fighters, meanwhile, confirmed they'd seized a major natural gas field from IS in the same province, also on Saturday.
mm/cmk (AFP, AP, Reuters)