Romanian Prime Minister Viorica Dancila said Sunday that her country would recognize Jerusalem as Israel's capital and relocate its embassy from Tel Aviv.
The diplomatic status of Jerusalem has been hotly disputed since US President Donald Trump recognized the city as Israel's capital in late 2017.
What you need to know:
Dancila said Romania would move its "embassy to Jerusalem, the capital of the State of Israel."
Romania would "remain the same loyal friend and the strongest European voice in support of the Jewish people and the State of Israel," she added.
The prime minister made the announcement at the annual conference of the American Israel Public Affairs Committee (AIPAC), a powerful pro-Israel lobby group.
Read more: Jerusalem: Three things to know
'Violation of Palestinian rights'
Israeli Prime Minister Benjamin Netanyahu said: "I congratulate my friend, the Prime Minister of Romania, Viorica Dancila, on her announcement at AIPAC that she would act to complete the procedures needed to open the Romanian embassy in Jerusalem."
Saeb Erekat, a senior Palestine Liberation Organization official, said Dancila's announcement was a "blatant violation of Palestinian rights, international law, and UN resolutions."
Read more: The 1967 Six-Day War and its difficult legacy
'Total ignorance': The potential move goes against the stance held by the rest of the European Union. Romania currently holds the six-month rotating presidency of the bloc. And Romanian President Klaus Iohannis is the person in charge of foreign policy in Bucharest. He said that he had not been consulted on the statement, which showed "total ignorance" of foreign policy.
Historical tensions: East Jerusalem was captured by Israel from Jordan during the 1967 Six-Day War. In 1980, Israel effectively annexed the area and declared the entire city as its capital. This move was never recognized by most of the international community.
Challenging path to peace: Palestinians say countries shifting their embassies complicate any effort to forge a lasting peace. The United Nations has recommended that countries should not move their embassies to Jerusalem in the absence of a resolution between the Israeli and Palestinian people.
Read more: US to recognize Golan Heights as Israeli territory Monday: Israeli FM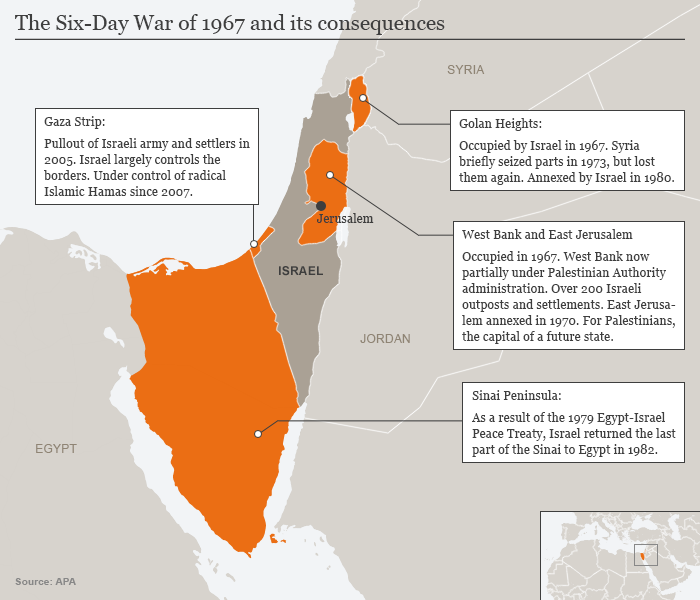 kw/amp (dpa, AP)
Each evening at 1830 UTC, DW's editors send out a selection of the day's hard news and quality feature journalism. You can sign up to receive it directly here.