The US military said Friday it had deployed "a very small" number of forces to Yemen to offer intelligence support for the United Arab Emirate's efforts on the ground against al Qaeda's affiliate.
US Navy Captain Jeff Davis said the US military has stepped up air strikes against al Qaeda in the Arabian Peninsula (AQAP) fighters and an unspecified number of US personnel have been working from a "fixed location" with Yemeni and Arab coalition forces - especially the Emiratis - in recent weeks around Mukalla, a port city seized by AQAP a year ago.
"This is of great interest to us. It does not serve our interests to have a terrorist organization in charge of a port city, and so we are assisting in that," Davis said.
The naval spokesman's briefing to reporters was the first public admission of US ground troops since the Pentagon withdrew about 100 special forces troops in Yemen last year after the country's government was driven into exile.
US military targets al Qaeda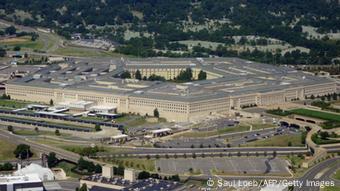 The US military periodically targets AQAP in Yemen, including a strike in March on a training camp that killed more than 70 fighters
US military officials say they are also dedicating airborne intelligence, surveillance and reconnaissance assets to support the United Arab Emirate's push to expel Houthi rebels backed by Iran.
The US insists its primary goal is to fight against AQAP militants that have gained a foothold in the war-torn country. Intelligence and military officials in Washington view AQAP as a threat to the United States. The group has plotted to down US airliners and claimed responsibility for last year's attacks on the office of Charlie Hebdo magazine in Paris.
"We have conducted four counterterrorism strikes against AQAP since April 23, killing 10 Al-Qaeda operatives and injuring another," Davis said.
Yemen's internationally recognized government, backed by Saudi Arabia and its Gulf allies, is fighting the rebels, known as Houthis, who seized the capital, Sanaa, in September 2014. The Saudi-led forces entered the conflict in March 2015.
Yemen's conflict has killed more than 6,400 people and displaced 2.8 million since last March. The United Nations is leading efforts to bring a negotiated solution.
jar/bw (AFP, AP, Reuters)